Video consumption is continuing its transition from the living room to mobile devices. Android users in the U.S. watched nearly 1 billion hours worth of YouTube video content in July — the most time ever spent over a month in a single streaming video app. According to App Annie, the Android version of YouTube's app accounted for about 80 percent of the 12 billion hours Americans spent between July 2016 and July 2017 using the top 10 Android apps for streaming video. Total time spent by consumers using video streaming apps jumped 45 percent from the previous year. Following YouTube is Netflix, Twitch, Hulu and Amazon Video.
"Even more remarkable, YouTube Kids was ranked #7 by peak time spent — an indication that YouTube's plan to break out a filtered version of its service is now feeding even more viewers into its massive video network," reports TechCrunch.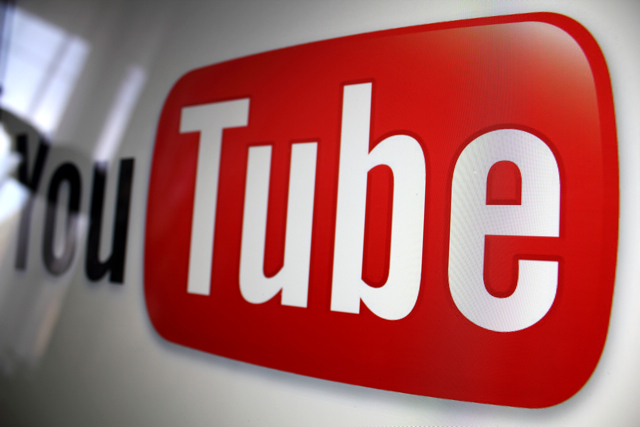 "And when looking at the apps by average time spent, YouTube is still on top, again followed by Netflix." In terms of monthly active users, YouTube and Netflix still top the list, but those that follow "include other types of video apps, like those offering news and sports."
Apps such as YouTube Kids have a smaller overall audience, but its viewers are typically more engaged, spending a greater amount of time watching video content. The same holds true for Hulu "which is the #6 video streaming app by average monthly active users, and #7 by peak monthly active users across iOS and Android," notes TechCrunch.
YouTube TV launched this year, offering viewers the ability to stream live TV and record content via a cloud DVR and app. The $35 per month offering is a competitor to services such as Sling TV.
"In addition to its ads," explains TechCrunch, "YouTube makes money by way of YouTube Red, the optional service that offers premium features like offline access to videos, an ad-free experience, background play for music, and original programming."
Meanwhile, the cord cutting trend continues domestically. A new eMarketer report forecasts 22.2 million cord cutters 18 and older in the U.S. this year, a 33.2 percent increase over 2016, as reported by TechCrunch.
Accoridng to Variety, however, "There's a caveat on these numbers: eMarketer's estimates for pay-TV viewers do not include 'virtual' Internet TV services, such as Dish Network's Sling TV, AT&T's DirecTV Now, Hulu's live TV service, or YouTube TV. But industry analysts say over-the-top TV subscription services so far have not offset declines in traditional pay television."
Topics:
Advertising
,
Amazon Video
,
Android
,
App Annie
,
Apps
,
AT&T
,
Cloud
,
Cord Cutting
,
DirecTV Now
,
Dish
,
DVR
,
eMarketer
,
Google
,
Hulu
,
iOS
,
Live TV
,
Mobile
,
Movies
,
Music
,
Netflix
,
News
,
OTT
,
Pay TV
,
Sling TV
,
Smartphones
,
Sports
,
Streaming
,
Tablets
,
Television
,
TV Shows
,
Twitch
,
United States
,
Video
,
YouTube
,
YouTube Kids
,
YouTube Red
,
YouTube TV