The new iPhone X offers several new features, but none of them more innovative than the neural engine that is part of Apple's new A11 Bionic SoC processor. Artificial neural networks, which excel at processing images and speech, are behind the phone's ability to recognize the user's face to unlock it, transfer facial expressions onto Animoji (animated emoji), and other, as-of-yet unspecified features. As Apple moves into augmented reality and image recognition, the neural engine will likely be central to these endeavors.
Wired reports that "China's Huawei announced a new mobile chip with a dedicated 'neural processing unit' to accelerate machine learning," and other mobile technology companies such as Google and Samsung are expected to follow suit.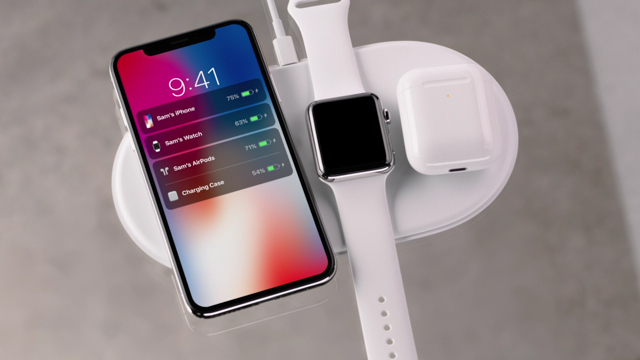 Moor Insights & Strategy analyst Patrick Moorhead predicts Samsung and chip manufacturer Qualcomm will present "the most serious competition" to Apple's neural engine," and that the new engine could be used in healthcare, "by helping an iPhone analyze data from a user's Apple Watch." Apple is working with Stanford researchers "to test an app that detects abnormal heart rhythms."
Purdue professor Eugenio Culurciello says the neural engine's custom circuits "could open new uses of machine learning and image recognition on the iPhone, because more powerful algorithms can be deployed right in a user's hand." That allows AR apps, such as one Apple recently showed, to be able to recognize and respond quickly to objects in the physical world.
The neural engine also brings "the phone slightly closer to the power of cloud hardware," for a speedier result. In June, Apple announced "new tools to help developers run machine-learning algorithms inside apps, including a new standard for neural networks called CoreML."
"I see a direct link between CoreML and the neural engine," said Moorhead.
Bloomberg reports that its semiconductor technology is what will "keep Apple ahead of rivals and force people with older phones to upgrade." That includes the Apple-designed processor in the Watch Series 3 that "lets Siri talk rather than just provide a written answer" and "can also connect directly to cellular networks" — without being any bigger than the previous processor.
In comparison, Andreessen Horowitz partner Benedict Evans points out that "the Android smartwatches that have cellular … are literally twice the size." Apple's iPhone 8 and X also "have the new A11 Bionic chip, which enables all sorts of clever image processing, augmented reality and artificial intelligence tasks," giving the company "a big advantage in the AR market, which Morgan Stanley estimates could be worth $404 billion over the next three years."
All these innovations with chips, says Bloomberg, "seem to answer a question that has been consistently bugging investors: why Apple's research spending has more than doubled since 2013, to $11 billion over the past year." Apple's chip division, it notes, is "the most capital-intensive part of tech research and development," and progress here will give the company a lead in "wearables, augmented reality and artificial intelligence."
Topics:
A11 Bionic
,
Andreessen Horowitz
,
Android
,
Animoji
,
Apple
,
Apple Watch Series 3
,
Apps
,
Artificial Intelligence
,
Augmented Reality
,
Benedict Evans
,
Cloud
,
CoreML
,
Emoji
,
Eugenio Culurciello
,
Facial Recognition
,
Google
,
Huawei
,
iPhone 8
,
iPhone X
,
Machine Learning
,
Moor Insights & Strategy
,
Morgan Stanley
,
Neural Networks
,
Patrick Moorhead
,
Purdue
,
Qualcomm
,
Samsung
,
Siri
,
Stanford
,
Wearables