In-home video entertainment is expected to be a $381 billion global business by 2019, of which about $100 billion represents the North American market. That's why TV conglomerates aren't eager to offer skinny bundles, and Apple, for the meantime, has given up on it. In the U.S., video entertainment tends to be spread among five different apps on at least two different hardware platforms, costing between $120 and $14o a month, including a TV package of 200+ channels from providers such as Comcast, AT&T and Dish.
Other costs, says TechCrunch, are Netflix (45 million subscribers); HBO (31 million subscribers); Showtime (22 million subscribers) and Amazon Prime (54 million subscribers.) "We care about the show we want to eye-guzzle… not whether they're on NBC, AMC, HBO or Netflix," TechCrunch suggests. "Anything that shrinks the distance between us and those shows will be rapidly embraced."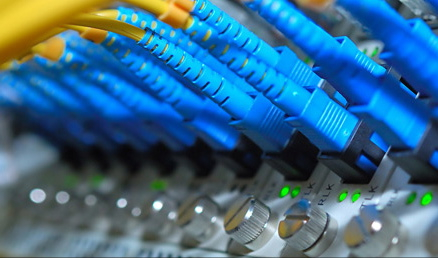 Today's interfaces — be it gridded guides, search or stores — don't work well. TechCrunch suggests putting all content into a "celestial jukebox" and "replacing current methods of discovery" with a "personal shopper," that will make the search for specific content like "a back-and-forth conversation with a friend," supported by data from IMDb, Rotten Tomatoes, Facebook and Twitter among others.
Amazon, Google, Sony and even Amazon could create something like this for $90 that would include about 50 channels from Disney, Viacom, Time Warner, Fox, NBCUniversal and Discovery; ESPN; Netflix; HBO; Showtime for a total cost to them of $90 and a customer price of $99.
Variety points out, however, that skinny bundles are still on the table, noting that, "last week, Hulu and YouTube were revealed to be in talks with NBCUniversal, Viacom, Fox and others on creating cable-channel packages to deliver via broadband," expected to cost $35 to $40. Dish and Sony have offered skinny bundles via Sling TV and PlayStation Vue, respectively, and premium channels such as HBO have created their own OTT offerings.
None of these have dramatically changed the cable subscription landscape, however. HBO chief executive Richard Plepler reports that, "less than 1 percent of our subscriber base has left a [cable] subscription to go get HBO Now."
S&P Global Market Intelligence's Derek Baine blames inertia. "These skinny bundles will be appealing to the generation who goes off to college and probably doesn't have their own cable subscription," he said. "They're watching on iPads, and they've never experienced paying a cable bill each month."
Skinny bundles may gain ground as the younger demographic ages. But even skinny bundles make customers pay for low-rated channels to get the ones they really want. And most OTT users are still getting their OTT bundles over a broadband Internet connection provided by a cable or telecom provider. "So the same businesses that stand to lose out should skinny bundles catch on have an easy way to compensate."
Topics:
Amazon Prime
,
AMC
,
Apple
,
Apps
,
AT&T
,
Broadband
,
Cable
,
Comcast
,
Derek Baine
,
Discovery
,
Dish
,
Disney
,
ESPN
,
Facebook
,
FOX
,
HBO
,
Hulu
,
IMDb
,
NBCUniversal
,
Netflix
,
OTT
,
PlayStation Vue
,
Richard Plepler
,
Rotten Tomatoes
,
Showtime
,
Skinny Bundles
,
Sling TV
,
Sony
,
Streaming
,
Television
,
Time Warner
,
Twitter
,
Viacom
,
Video
,
YouTube