AT&T plans to introduce a lower-cost, ad-supported version of HBO Max in the spring, said chief executive John Stankey, who added that it would be a "light ad load." Some shows, however, would only be available to subscribers who pay for the full-price version. With the move, HBO Max is joining Hulu and NBC's Peacock that also offer a free or lower-price version that comes with commercials. Stankey also revealed the company is considering ad-supported wireless phone plans as soon as a year from now.
Bloomberg reports Stankey added that, "having an advertising option is going to be important to making sure the broadest cross section of content is available to people moving forward." Although he didn't reveal the price or name of the ad-supported version, Stankey did say it would be less than the current HBO Max's $14.99 per month price.
He added that concerns about diluting the 47-year brand with ads are "overblown" and that, "over time," games or music with ads could also be added to the platform.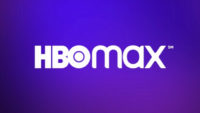 The goal is for HBO Max to have about 50 million U.S. subscribers in five years. It exceeded its target of 36 million U.S. HBO/HBO Max subscribers by end of 2020 but that, says Bloomberg, was a "relatively low bar, given HBO and HBO Max had 34.6 million at the end of last year."
HBO Max is still unavailable on Amazon Fire TV and Roku, and "HBO Max has struggled to get subscribers who already pay for HBO to activate the new HBO Max app — even though it comes at no extra charge." Although "at least 25 million HBO subscribers" could access it, only 4.1 million activated the service by July "within a month of its May launch."
Reuters reports that Stankey stated, "I believe there's a segment of our customer base where given a choice, they would take some load of advertising for a $5 or $10 reduction in their mobile bill." Amazon, Virgin Mobile USA and Sprint's Boost Mobile have experimented with ad-supported mobile services; although none of these caught on, "AT&T is hoping that better advertising targeting could revive the idea."
The 2021 launch of the ad-supported version of HBO Max will be a "foundational element" providing "new advertising inventory and would be key to new phone plans supported by ads," said Stankey.
According to Stankey, engineers at the company are developing "unified customer identifiers," that "would allow marketers to identify users across multiple devices and serve them relevant advertising." Targeted ads, he added, "would allow AT&T to sell ads at higher rates."
AT&T "has invested in developing targeted advertising on its own media properties using data from its phone, TV and Internet customers," but the company has been slower to expand its marketplace for "advertisers to use AT&T data to target other media companies' audiences." In March, however, AT&T's advertising-technology unit Xandr inked a deal with Disney and AMC Networks "to let advertisers buy TV commercials across the networks." To lower its debt load, AT&T is considering selling Xandr.
Related:
AT&T CEO Sees Less Hope That 5G iPhone Will Fuel Upgrade Frenzy, Bloomberg, 9/16/20
Topics:
Ad-Supported
,
Advertising
,
Amazon
,
Amazon Fire TV
,
AMC Networks
,
AT&T
,
Boost Mobile
,
Disney
,
HBO
,
HBO Max
,
Hulu
,
John Stankey
,
Mobile
,
Movie
,
Music
,
NBCUniversal
,
Peacock
,
Roku
,
Sprint
,
Streaming
,
Subscriber
,
Subscription
,
Targeted Advertising
,
Video
,
Virgin Mobile
,
WarnerMedia
,
Xandr