In its deal with Oracle, ByteDance is angling for majority ownership of TikTok. "Conceptually, I can tell you I don't like that," responded President Donald Trump, who is still in favor of U.S. majority ownership of the app's operations. Although Trump admitted he hadn't been briefed on the specifics of the deal, Senate Republicans and others are concerned that it falls short of the original goal. A source stated that Treasury Secretary Steven Mnuchin aims to ensure that U.S. ownership is "well over 50 percent." Meanwhile, the Commerce Department, at President Trump's direction, announced this morning that TikTok and WeChat will be banned from app stores in the U.S. beginning on Sunday.
"The Chinese-owned apps from Tencent and ByteDance will not only be banned from the iOS App Store and Google's Play Store on Sunday, but companies will be barred from hosting them in the U.S. starting on November 12th," notes Engadget.
"Today's actions prove once again that President Trump will do everything in his power to guarantee our national security and protect Americans from the threats of the Chinese Communist Party," explained Commerce Secretary Wilbur Ross. "The Chinese Communist Party has demonstrated the means and motives to use these apps to threaten the national security, foreign policy, and the economy of the U.S."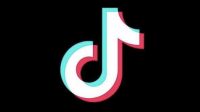 The Wall Street Journal reports that, according to sources, "ByteDance is currently about 40 percent-owned by U.S. investors such as venture firms Sequoia Capital and General Atlantic," with almost 25 percent held by ByteDance founder Zhang Yiming and 20 percent by ByteDance employees. The remaining is owned by "other non-U.S. investors."
The plan has been for all of ByteDance's assets to be transferred to the new company, with Oracle and Walmart becoming investors and controlling more than 50 percent ownership. But, reveals a source, "U.S. officials and the American investors want to get the U.S. stake even higher … adding that one possible way to do that would be to take the new U.S.-based company public."
Chinese and U.S. investors "have opposed a 100 percent sale," says WSJ, and "the differences in how the ownership has been described could stem from differences in how existing U.S. investments in ByteDance are counted." The question now is whether Trump "is willing to compromise" on his security concerns.
As part of its proposal, "ByteDance would allow Oracle to review TikTok's source code and software to ensure there are no backdoors that allow the Chinese government or other entities to access the data … [and] Oracle would also regularly check data flows to confirm that data isn't going anywhere it isn't supposed to go." The U.S. government would approve U.S. board members, with the board including "a data expert with national-security credentials."
The Committee on Foreign Investment in the United States reviewed the Oracle deal this week but hasn't made a recommendation.
Meanwhile, reports The Wall Street Journal, backers of a new group to take over TikTok "are working to create an ownership structure that would give U.S. interests a majority stake, in an effort to ease the Trump administration's security concerns." The new proposal would bring Oracle and Walmart together to "own a significant stake, according to people familiar with the situation."
"That move, if combined with existing American investors, could put majority ownership in U.S. hands," notes WSJ. "Walmart chief executive Doug McMillon is expected to get a board seat if the deal goes through."
Last month, Trump said he "also expected the U.S. government to receive money as part of the deal," but administration lawyers nixed that idea. Instead, said a U.S. official, Trump's demand "could be satisfied" by a venture that would create "a lot of jobs and taxes."
A letter from senators Marco Rubio (R-Florida), Thom Tillis (R-North Carolina), Roger Wicker (R-Mississippi), Rick Scott (R-Florida), Dan Sullivan (R-Alaska) and John Cornyn (R-Texas) said that any deal "must ensure that TikTok's U.S. operations, data, and algorithms are entirely outside the control of ByteDance or any Chinese-state directed actors, including any entity that can be compelled by Chinese law to turn over or access U.S. consumer data."
Related:
TikTok Accepts Deal Revisions as Trump Prepares to Review Proposal, The New York Times, 9/17/20
Commerce Department Prohibits WeChat and TikTok Transactions to Protect the National Security of the United States, Press Release, 9/18/20
Justice Department Says WeChat Users Won't Be Penalized Under Trump's Executive Order, TechCrunch, 9/16/20
TikTok Creators Say the Creator Fund Is Killing Their Views. Some Are Leaving, Digital Trends, 9/16/20
Topics:
Apps
,
ByteDance
,
CFIUS
,
China
,
Commerce Department
,
Dan Sullivan
,
Data Security
,
Donald Trump
,
Doug McMillon
,
General Atlantic
,
John Cornyn
,
Justice Department
,
Marco Rubio
,
National Security
,
Oracle
,
Rick Scott
,
Roger Wicker
,
Sequoia Capital
,
Tencent
,
Thom Tillis
,
TikTok
,
Treasury Department
,
United States
,
Walmart
,
WeChat
,
Wilbur Ross
,
Zhang Yiming