We recently reported that Facebook is getting ready to launch autoplay video ads, which will appear in users' news feeds two to three times per day. The social giant has a clever plan to help ensure the ads are worth watching and possibly minimize the inevitable backlash of such a move. Facebook has developed a prescreening process it hopes will lead to users actually enjoying the video ads and possibly sharing them with friends. The first ads to use the platform are expected to come from Hollywood movie studios.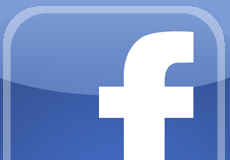 "Each video will be screened before it airs by a panel of about 500 viewers, who make up a representative sample of Americans," reports Business Insider. "They will give the 15-second videos a score to reflect how much they like them. Only videos that score highly will get onto Facebook's video ad platform."
The prescreening process will be managed by TV and video ad testing firm Ace Metrix. CEO Peter Daboll notes that Facebook is looking to run ads that are "funny" or "meaningful."
"Ace Metrix has been screening regular TV commercials for years, and giving them scores so that advertisers can figure out whether audiences like them or not (which is a separate, often unrelated, issue to whether they drive sales)," notes the article. "Between 5,800 and 6,200 ads run national TV each week, of which up to 650 are new. Ace Metrix tests all the new ads — so it's already big enough to handle the extra work of prescreening Facebook video ads."
Facebook hopes that the new model will prove to be more effective than TV advertising. However, since social media provides the audience with an instant, viral platform to criticize an ad or brand, advertisers will have added pressure to create effective videos.
"One interesting change for ad agencies will be the rise of the 15-second spot," notes BI. "Facebook and Instagram video ads will all run as 15-second units, not the standard 30 seconds on TV. This could force advertisers to become more creative with 15s, Daboll says. Traditionally, advertisers have put their main effort into 30s, and cut a shorter 15 version as an afterthought."
Additionally, the videos will run without sound until the user decides to activate the audio, another consideration for agencies producing the spots.
Topics:
Ace Metrix
,
Advertisement
,
Advertiser
,
Advertising
,
Agency
,
Audience
,
Autoplay
,
Backlash
,
Brand
,
Business
,
Commercial
,
Daboll
,
Distribution
,
Facebook
,
Feed
,
Film
,
Finance
,
Hollywood
,
Insider
,
Instagram
,
Like
,
Marketer
,
Marketing
,
Model
,
Movie
,
News
,
Prescreen
,
Production
,
Score
,
Share
,
Sharing
,
Social
,
Spot
,
Studio
,
System
,
Target
,
Television
,
TV
,
Video
,
Viral