YouTube's growth shows no signs of slowing, particularly for the top YouTubers and the multichannel networks (MCNs). Each month, the top video sharing platform attracts more than 1 billion viewers watching 6 billion hours of video. Other media companies are now trying to get a piece of YouTube's audience and its projected $3.4 billion net global advertising revenue. DreamWorks Animation, Disney, Warner Bros., and others are making deals worth millions with MCNs.
Major media companies have been investing in short-form videos on YouTube's top networks. DreamWorks Animation bought AwesomenessTV, an MCN targeting teens and preteens, for $33 million. AwesomenessTV, which has 88,000 channels and 54 million subscribers, may receive another $84 million in future payouts.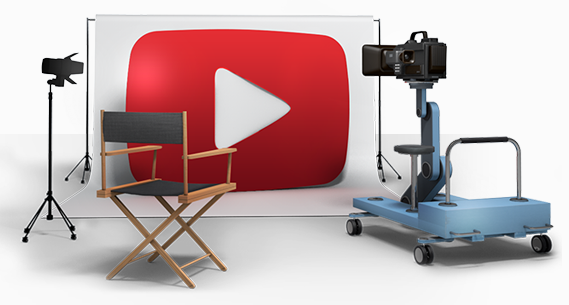 Disney's initial payment for the third largest YouTube network Maker Studios was $500 million, with another $450 million riding on the network's future performance. Chernin Group and AT&T are also close to a deal with Fullscreen, an MCN with 50,000 channels.
Meanwhile, other media companies have focused on targeting a narrower audience with specialized MCNs. Machinima, a network that distributes videos on video game culture, received $18 million from Warner Bros. Likewise, Scripps Networks Interactive (owner of The Food Network) invested in the food-focused Tastemade MCN. Hearst and 21st Century Fox may have their eyes on StyleHaul, an MCN focused on beauty and fashion.
The newly acquired MCNs will likely make plenty of money for YouTube content creators and the media companies that invest in them, but some YouTubers are worried that big business might stifle creativity. However, Businessweek reports, "The great hope, on the other hand, is that the newfound investment will free artists from the shaky economics of living video to video and allow them to focus on improving their craft."
Some of the top YouTube content creators have certainly learned to hone their craft and keep the views coming. Over the past year, views for the top 100 YouTube channels have grown 80 percent. The top five channels are PewDiePie, DisneyCollector, Shakira, Stampy, and The Diamond Minecart. YouTube channels in the music, games, and comedy categories remain the foundation of YouTube's popularity, according to The Guardian.