Nintendo has announced the New Nintendo 3DS, with upgrades including better graphics and faster Internet speeds. The new device, which will make its debut October 11 in Japan, features a second analog joystick, two added shoulder buttons, more battery life and Micro SD card support. Everything about the design, particularly the addition of buttons, signals a shift in Nintendo's focus to hardcore gamers. The New Nintendo 3DS will come in two models priced at about $160 to $180.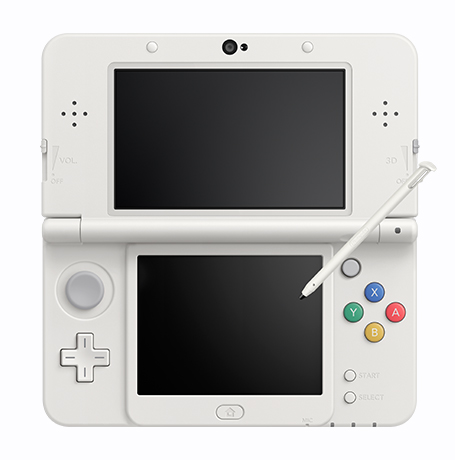 Nintendo has improved the 3D screen and the camera, but the shoulder buttons and the analog stick are what really set the New Nintendo 3DS apart from what the company has done in the past. These new features simply give players more options in terms of controls.
"Nintendo's trio of new buttons amounts to a keen doubling down on what a gaming-dedicated device like the 3DS still does best, namely playing console-like games," reports Time.
One of the first games that Nintendo will release on the new platform is "Xenoblade Chronicles." This 40-hour role playing game isn't for the casual gamer.
Nintendo is moving away from products for the casual gamer, such as its original Wii console. The newest Wii U console is much more similar to traditional gaming platforms; the Wii U gamepad has buttons and control sticks that are much more comfortable and familiar to serious gamers.
According to Wired, Nintendo's renowned game designer Shigeru Miyamoto even told Edge magazine that he wasn't interested in chasing after the non-serious gamers. "It's kind of a passive attitude they're taking, and to me it's kind of a pathetic thing. They do not know how interesting it is if you move one step further and try to challenge yourself [with more advanced games]," he said.
Topics:
3D Screen
,
Battery Life
,
Camera
,
Game
,
Game Console
,
Gamepad
,
Gamer
,
Gaming
,
Graphics
,
Japan
,
Joystick
,
Micro SD Card
,
Nintendo
,
Role Playing Game
,
RPG
,
Shigeru Miyamoto
,
Speed
,
Wii
,
Wii U
,
Xenoblade Chronicles