Following last week's reports that online advertising revenue in the U.S. reached a record $59.6 billion in 2015, and that Google and Facebook claimed the largest share of the digital advertising pie, social giant Facebook announced yesterday that its ad revenue increased 57 percent in the first quarter to $5.2 billion. Notably, mobile ads represented about four-fifths of the network's revenue. Facebook's news countered announcements from other tech companies — including Alphabet, Apple and Twitter — all of which released disappointing first quarter figures.
"Facebook's user ranks grew to 1.65 billion from 1.44 billion in the first quarter last year," reports The Wall Street Journal. "The company derived more revenue from each of them — an average of $3.32, compared with $2.50 a year earlier."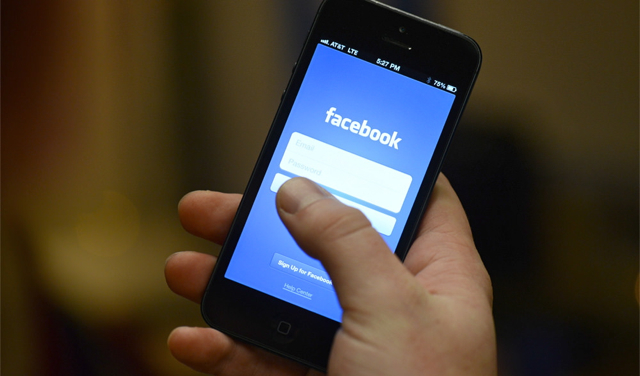 "Businesses are no longer asking if they should market on mobile, they're asking how," said Facebook COO Sheryl Sandberg in an interview. "This is a shift that we think we're very well-positioned to take advantage of and build on."
Failure of major tech companies to meet Wall Street expectations the last two weeks offers "further evidence that Facebook is gaining traction with advertisers at a time when many are shifting funds from their print and television budgets to digital offerings," notes WSJ. "Ad companies, including Interpublic Group's Magna Global, project digital media will surpass television as the world's largest advertising medium as soon as next year."
Last week, the Interactive Advertising Bureau released its annual report on digital advertising, noting that online ad revenue jumped 20 percent in 2015 from the previous year, to a record $59.6 billion, with Google and Facebook claiming the largest share of the market.
"Google, the leading Internet search provider, and Facebook, the biggest social network operator, claimed 64 percent of that revenue, according to Pivotal Research analyst Brian Wieser," reports Bloomberg. "Google scooped up $30 billion and Facebook gathered $8 billion, while other smaller companies lost market share."
However, eMarketer predicts that Facebook is expected to "garner about 12 percent of the $186.8 billion global digital-advertising market this year, up from 10.7 percent last year and 8.6 percent in 2014," adds WSJ. "Google's share is projected to decline to 31 percent from 33 percent in 2015 and 35 percent two years ago."
Related:
YouTube's Quest for TV Advertising Dollars, The Wall Street Journal, 4/22/16
How Google is Attacking Facebook's Mobile Advertising Stronghold, Fortune, 4/21/16
Topics:
Advertisers
,
Advertising
,
Alphabet
,
Apple
,
Brian Wieser
,
Digital Ads
,
eMarketer
,
Facebook
,
Google
,
IAB
,
Interactive Advertising Bureau
,
Internet
,
Interpublic Group
,
Magna Global
,
Mobile
,
Mobile Ads
,
Online Ads
,
Pivotal Research
,
Print Media
,
Revenue
,
Search
,
Sheryl Sandberg
,
Smartphones
,
Social Media
,
Streaming
,
Tablets
,
Television
,
Twitter
,
Video
,
YouTube