Over the weekend, AT&T announced it has agreed to acquire Time Warner for $85.4 billion in cash and stock. If the deal passes regulatory hurdles, AT&T would become home to Turner cable networks (such as TBS, CNN and TNT), premium cable channel HBO and the Warner Bros. film and TV studios. The telco, which already owns DirecTV, would also pick up a stake in Hulu. The new business would combine the carrier's millions of wireless and pay-TV subscribers with Time Warner's major media entities, enabling AT&T to produce and distribute an array of content across wireless phone, broadband and satellite TV.
"It furthers AT&T's bet that television and video can drive growth into a stalled wireless market," suggests The Wall Street Journal.
"Premium content always wins," said Randall Stephenson, AT&T chairman and CEO. "It has been true on the big screen, the TV screen and now it's proving true on the mobile screen."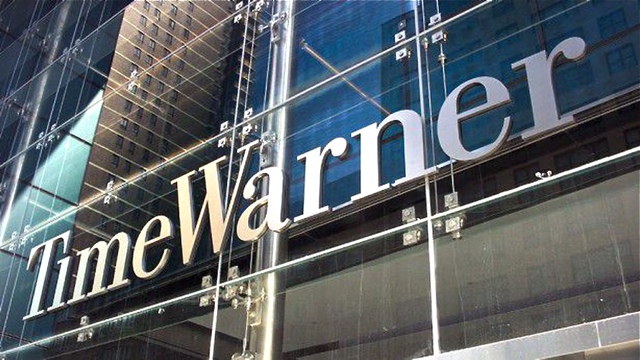 "Time Warner's leadership, creative talent and content are second to none," he added. "Combine that with 100 million plus customers who subscribe to our TV, mobile and broadband services — and you have something really special."
The companies plan to compete with the "cable companies by providing an online-video bundle akin to a traditional pay-television package." The companies said the plan "will disrupt the traditional entertainment model and push the boundaries on mobile content availability for the benefit of customers."
WSJ speculated that the deal can be seen as a defensive move, hedging "against a future where the first point of entry for a media consumer might be Netflix, Facebook, YouTube or Hulu, just as easily as a cable or telecom company." However, the upside for AT&T, Comcast and others is that customers "still need broadband subscriptions to sign up for their favorite streaming services."
Stephenson downplayed regulatory obstacles, suggesting the deal provides AT&T with a supplier, rather than eliminating competition. The companies will review the impact on Time Warner licenses and any possible transfers, which would also require FCC review.
Regardless, the deal is expected to face regulatory scrutiny, reports The New York Times, since "the merger would make AT&T unmatched in its size and reach to consumers through smartphones, home broadband, satellite television and a broad portfolio of cable channels and movies. For that reason, it may raise more cautionary flags than Comcast's merger with NBCUniversal, which did not involve a wireless carrier."
Jeff Bewkes said he would remain CEO of Time Warner during the regulatory review, and remain to "ensure a smooth transition."
Topics:
Acquisition
,
Adult Swim
,
AT&T
,
Broadband
,
Cable
,
Cartoon Network
,
CNN
,
Comcast
,
DirecTV
,
Facebook
,
FCC
,
HBO
,
Hulu
,
Jeff Bewkes
,
Justice Department
,
Mobile
,
Movie
,
NBCUniversal
,
Netflix
,
Pay TV
,
Randall Stephenson
,
Satellite
,
Streaming
,
Subscription
,
TBS
,
Television
,
Time Warner
,
TNT
,
truTV
,
Video
,
Warner Bros.
,
Wireless
,
YouTube