While Facebook is by far the world's leading social platform (with 1.35 billion active monthly users), new research from the Global Web Index points to Tumblr as the fastest growing platform. Tumblr's active user base grew 120 percent over the last six months, while Facebook only experienced a 2 percent bump. And in terms of overall member growth, Pinterest had 57 percent growth, compared to Facebook's base growth of 6 percent. In mobile apps, Snapchat saw the most growth, up 56 percent this year.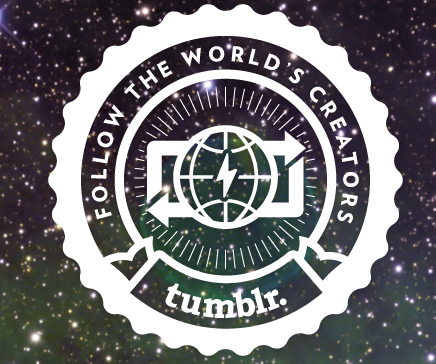 Facebook may be reaching a point of saturation. According to the Global Web Index, the following all grew faster this year: Instagram, LinkedIn, Twitter, YouTube and Google+.
"In mobile apps specifically, while Facebook is the largest app today, Snapchat — with an emphasis on teen and 20-something users — is the fastest growing of them all," reports TechCrunch.
"It is however followed closely by Facebook Messenger and Instagram — a sign of not just how Facebook's mobile apps continue to represent the company's growth drivers, but also how its push to drive more users to the standalone app by cutting out Messaging from the main app has helped it grow."
"Facebook has some major challenges to face," said Jason Mander, head of trends and author of the GWI report. "Firstly, people are growing tired of it, with 50 percent of members in the U.K. and U.S. saying that they're using it less frequently than they used to (rising to 64 percent among teens)."
He also notes more passive use of Facebook. "Since the start of 2013, we've seen behaviors like sharing photos and messaging friends fall by around 20 percentage points," he added.
Topics:
Advertising
,
Chat
,
Facebook
,
Global Web Index
,
Google
,
Instagram
,
Jason Mander
,
LinkedIn
,
Messaging
,
Messenger
,
Mobile Apps
,
Photos
,
Pins
,
Pinterest
,
Sharing
,
Snapchat
,
Snaps
,
Social Media
,
Tumblr
,
Tweets
,
Twitter
,
United Kingdom
,
United States
,
Video
,
Worldwide
,
YouTube