The number of potential bidders for Hulu grew late last week when it was reported that Time Warner Cable and DirecTV are both interested in the six-year-old online video site. Other firms that have expressed interest in Hulu include Guggenheim Partners, Yahoo and Peter Chernin's investment group. The video site — jointly owned by Comcast, Disney and News Corp. — has reportedly been considering a range of strategic options, including a sale.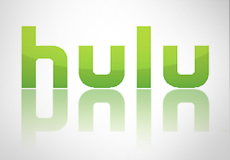 People with knowledge of the situation report that Time Warner Cable — the second largest cable TV provider in the U.S. — is considering an equity stake in Hulu. TWC could offer Hulu as a bundled service for its customers.
"Ownership in Hulu would open the door to more ad revenue at Time Warner Cable and, eventually, could help the cable company transcend regional limits to its growth," suggests Bloomberg. "Hulu also would potentially improve the company's access to local advertisers, a group it has targeted."
Reports of DirecTV's interest mark the second time the satellite operator has considered acquiring Hulu. The first instance was two years ago.
"People familiar with the matter say pay TV operators like DirecTV could be interested in the site in part to expand their so-called 'TV Everywhere' services, which make TV shows available over the Web to pay TV customers," reports the Wall Street Journal.
"Pay TV distributors face a maturing U.S. pay TV market with slowing subscriber growth," notes WSJ. "Some industry executives have expressed concerns about the potential for 'cord cutting,' or users choosing to drop pay TV connections in favor of affordable online video services. Cable companies are relatively well-positioned for such a change, since they sell broadband subscriptions. Satellite operators DirecTV and rival Dish Network Corp. are more reliant on their video business."
Hulu was launched in 2007 as an alternative to video sites such as YouTube. The site offers free, ad-supported TV shows from ABC, Fox and NBC, and a subscription option, for which it currently has about four million subscribers. Hulu has struggled to keep pace with rivals such as Netflix, which has 28 million paid streaming subscribers in the U.S.