Alki David, founder of online video streamer Aereokiller, agreed yesterday to change his company name in order to settle a trademark infringement lawsuit filed by rival Aereo. Following a permanent injunction issued by U.S. District Court Judge Audrey Collins in California, David is prohibited from using the names Aero, Aero.tv, Aereokiller or "any other confusingly similar terms." Aereo had successfully argued that the name was misleading.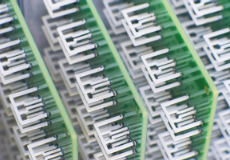 "Rather than compete fairly and properly in the marketplace, defendants have repeatedly sought to advance their business interest by associating themselves with Aereo," the Barry Diller-backed company claimed in the suit.
"Aereokiller started out using BarryDriller.com as the website from which it streamed TV shows, though since Mr. Diller sued, that Web address has been redirecting to a number of other Web pages, including at one point cbsyousuck.com," reported the Wall Street Journal last month.
Aereokiller faces other legal obstacles. It is currently not permitted to operate in California, after TV networks sued the company claiming copyright infringement.
"The company, like Aereo, offers paying subscribers the ability to stream over-the-air broadcast channels to iPads, iPhones and other devices. The services also offer DVR-like functionality by enabling users to 'record' programs for later viewing," reports MediaPost. "The cord-cutting services say they are legal based on their technical design, which relies on thousands of tiny antennas to capture the over-the-air signals and stream them to users on a one-to-one basis."
As previously reported, television networks do not agree, and argue that streaming TV shows without permission infringes copyright.
"In New York, Aereo won that argument," notes MediaPost. "But in California, U.S. District Court Judge George Wu in the Central District of California issued an injunction banning David's company from moving forward. The startup has asked an appeals court to lift the injunction, but remains in limbo for now."
Topics:
Aereokiller
,
Aero
,
Aero.tv
,
Alki David
,
Antenna
,
Audrey Collins
,
Barry Diller
,
BarryDriller.com
,
California
,
Copyright
,
Court
,
DVR
,
Federal
,
Law
,
Legal
,
Mobile
,
New York
,
NYC
,
Ruling
,
Stream
,
Streaming
,
Television
,
TV
,
Video