In a new study, Nielsen has confirmed a connection between television viewing and the magnitude of related Twitter buzz. The study suggests that Twitter activity can encourage people to watch TV programming and increase ratings significantly, while TV viewing can affect the number of tweets. Nielsen and Twitter have joined forces to measure Twitter traffic regarding various shows. Ultimately, it may be difficult to determine if Twitter actually influences TV watching or if it is a reflection of it.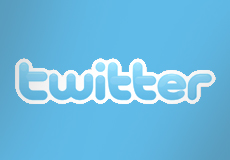 The first-of-its-kind study monitored Twitter traffic and minute-by-minute Nielsen ratings on 221 episodes of shows during prime-time on major networks.
"Most of the time, there was no statistically significant relationship between the two sets of data," reports The New York Times. "But Twitter messages were shown to cause a 'significant increase' in ratings 29 percent of the time, said Mike Hess, an executive vice president at Nielsen and the senior researcher involved in the study."
A causal relationship was found in that ratings affect the number of tweets 48 percent of the time. Certain TV genres have benefited more from Twitter than others.
"Over all, this does validate that additional research around this influence is worth pursuing," Hess said.
The two companies are promoting a new measurement called a Nielsen Twitter TV Rating, which will measure online discussions about TV shows. There is some skepticism since Nielsen and Twitter are business partners.
The new metric is likely to be well received by networks and advertising firms that are heavily invested in social media. It gives further promise of producers and advertisers in attracting more audiences.
"The privately-held microblogging company has long sought to convince large brand marketers that it is a potent, real-time ad-delivery platform that complements and augments the live television-viewing experience," notes the Chicago Tribune. "Marketers on TV can simultaneously reach their audience through a 'second screen' because Twitter users often watch TV while tweeting away on their phones, Twitter has previously argued."
"It is hard to distinguish whether Twitter (or other social media) activity simply reflects existing interest (the person talks about the show because of an interest in watching or plans to watch) rather than causes it," explained Mitchell J. Lovett, a professor at the University of Rochester who has studied Twitter-television correlations. The Nielsen study "could be groundbreaking" for this reason, although Lovett had yet to examine its methodology.
Topics:
Ads
,
Advertisers
,
Advertising
,
Broadcast
,
Cable
,
Data
,
Facebook
,
Impact
,
Industry
,
Measurement
,
Metric
,
Mobile
,
Nielsen
,
Phone
,
Ratings
,
Research
,
Smartphone
,
Social
,
Social Media
,
Study
,
Tablet
,
Television
,
Traffic
,
Trend
,
TV
,
Tweets
,
Twitter
,
Viewers