Jeff Bezos, the founder and chief executive of Amazon, will pay $250 million for The Washington Post and its affiliated publications. Amazon will not have a part in the purchase. Bezos alone will buy The Post and be its sole owner, while keeping the existing management and operations. The sale saves the financially troubled newspaper, and Bezos brings a new technology focus that it desperately needs as print continues to be affected by digital news competition.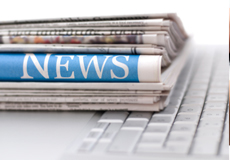 For much of the past ten years, the paper has been unsuccessful in overcoming the financial problems suffered by other newspapers and other "legacy" media outlets, according to The Washington Post. The Internet and the transition from print to digital has disrupted traditional news, with many competitors emerging, leaving many established news companies to consolidate or go bankrupt.
But the sale "may help the print world obtain something that it badly needs — a mass digital distribution model that is technologically advanced and cost effective," according The Wall Street Journal. Bezos may bring three potential areas of technological synergy: Amazon's Kindle service for distribution, Amazon Web Services infrastructure, and mobile Web design.
Founded in 1877, The Post has been controlled by the Graham family since 1946. The Grahams are among the last multigenerational family owners of major newspapers.
The Washington Post Company's newspaper division has endured a 44 percent revenue decline over the past six years, according to The Post. Although popular online, print circulation has dropped seven percent daily and on Sundays during the first half of 2013.
"There would be change with or without new ownership," Bezos said. "But the key thing I hope people will take away from this is that the values of The Post do not need changing. The duty of the paper is to the readers, not the owners."
Bezos, with a net worth of $25.2 billion, started Amazon out of a rented garage. The company reported $61 billion in sales in 2012. Amazon has been a major force in online retail, and has greatly impacted brick-and-mortar stores.
Although Amazon is regarded as a success, not all of Bezos' investments have succeeded. He bought a majority stake in Pets.com in 1999, and spent $60 million on Kozmo.com.
The sale involves The Post, its website (washingtonpost.com), other newspapers, production, printing plants and operations. It does not include the company's headquarters, Foreign Policy magazine, websites Slate and the Root, and the WaPo Labs digital development operation.
"I'm encouraged that the paper will be in the hands of a successful businessperson who understands the world of technology as well as anyone," said Martin Baron, executive editor of The Post. "He's expressed his commitment to the organization and to its continued independence… I came here because I wanted to join a great news organization, and it will continue to be one."
Topics:
Acquire
,
Acquisition
,
Amazon
,
AWS
,
Digital News
,
Donald Graham
,
Fire
,
Graham
,
Jeff Bezos
,
Jeff Bezos
,
Kindle
,
Kosmo
,
legacy
,
Mobile
,
Newspaper
,
Pets.com
,
Print
,
print news
,
Print Newspaper
,
Publication
,
Purchase
,
Slate
,
Tablet
,
Technology
,
The Post
,
The Washington Post
,
WaPo
,
Washington Post
,
Web Services