Yahoo and VEVO announced a new partnership to bring music videos, concerts, and other original music programming to video channel Yahoo Screen. The deal includes new financial incentives for Yahoo to promote VEVO videos, particularly on the Yahoo home page, mobile app, and Yahoo sites outside the U.S. It is all part of Yahoo CEO Marissa Mayer's strategy to focus on video to keep visitors on the site longer. VEVO, meanwhile, hopes to break its dependency on YouTube.
Currently, Yahoo is only the fifth largest video site. It had 384 billion video views in January, compared to YouTube's 12.6 billion. VEVO and Yahoo have already been collaborating to feature music content on Yahoo Music since 2012, but one source told The Wall Street Journal that it had not been generating much viewership.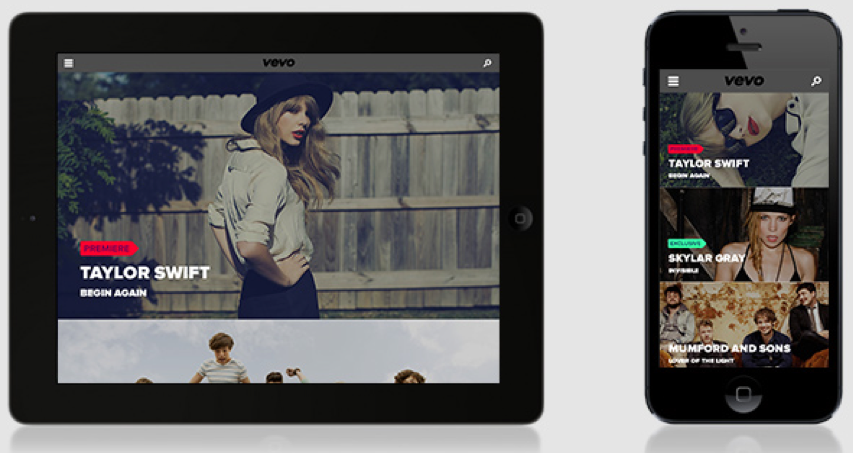 VEVO has been very successful on YouTube. Seven VEVO music videos are in YouTube's 10 most watched videos of all time. However, VEVO struggles to attract visitors to its own site. According to comScore estimates, VEVO had 17 times more unique visitors watching its videos on YouTube than on its own Vevo.com site in February.
Mayer hopes that this deal, along with other forays into video content, will bring more viewers to the Yahoo site as well. The company announced earlier in the month that it had ordered four big-budget original Web series, similar to the type of programming on high-end cable TV networks or streaming services.
According to The Wall Street Journal, Yahoo has also held talks to acquire video syndication service News Distribution Network. The buy could be about $300 million. Yahoo could benefit from the ad rates of video content, which are higher than the prices of other types of Web content ads.
VEVO, which is a joint venture of Universal Music Group and Sony Music Entertainment, has Google as a minority stakeholder. In an effort to bring more viewers from Google's YouTube to Yahoo Screen, Yahoo may get some "exclusive premieres" from VEVO, in addition to thousands of music videos and live concert events.
Topics:
Advertising
,
Album
,
Analysis
,
App
,
Comscore
,
Concert
,
Content
,
Deal
,
Distribution
,
Google
,
Group
,
Homepage
,
Internet
,
Journal
,
Live
,
Marissa Mayer
,
Mobile
,
Music
,
Music Video
,
Online
,
Original
,
Partnership
,
Pattern
,
Program
,
Programming
,
Ranking
,
Screen
,
Song
,
Sony
,
Sony Music
,
Stream
,
Streaming
,
Track
,
Tracking
,
Trend
,
Universal
,
Vevo
,
Video
,
Viewers
,
Viewership
,
Views
,
Visitors
,
Wall Street
,
Web
,
Website
,
Yahoo
,
YouTube