Facebook is preparing to provide remittances and electronic money in an effort to extend non-ad revenue. The company applied for an e-money license in Ireland that would allow users to store and exchange money through its social network. Facebook would generate revenue by charging commission for each transaction. At least three London startups — TransferWise, Moni Technologies and Azimo — have discussed potential partnerships with Facebook regarding financial services.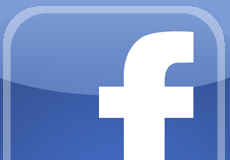 Facebook, as an e-money institution, would be able to issue units of stored monetary value that represent a claim against the company. Through passporting, this e-money would be valid throughout Europe. The new service "would require Facebook to hold capital of €350,000 and segregate funds equivalent to the amount of money it has issued," writes The Financial Times.
"A mobile payment system would also allow Facebook to gather even more personal information about people that it could use for targeted advertising," reports The Wall Street Journal. Currently, Facebook collaborates with third-party data brokers to use the consumers' spending habits to match Facebook users to ad campaigns that will interest them most.
In the past, Facebook has not been widely successful in generating revenue from non-advertising services. Facebook already collects payments from video game makers who develop apps for their platform and offers some e-commerce services like gift cards. In Facebook's last quarterly earnings, total average revenue per user was $2.14 globally. Advertising accounted for $1.94 while only $0.20 of that came from payments.
However, recently Facebook has shown an interest in expanding beyond social media and advertising. Earlier this year, Facebook acquired WhatsApp, a mobile messaging service, for $19 billion and Oculus VR, a virtual reality goggle maker, for $2 billion. WhatsApp is also expanding with the launch of its "MVNO" service and its planned voice services.
WeChat, a competitor of WhatsApp, already began a foray into financial services with its red envelope services. WeChat payment registered users reportedly jumped five times because of the red envelope app. "WeChat is valued at some $65 billion in part because of the success of these services," notes TechCrunch.
Topics:
Ad
,
Advertiser
,
Advertising
,
App
,
App
,
Azimo
,
Capital
,
Display
,
E-Commerce
,
Facebook
,
Finance
,
Financial
,
Google
,
HMD
,
Journal
,
Messaging
,
Mobile
,
Moni
,
MVNO
,
Network
,
non-ad
,
Non-Advertising
,
Oculus
,
Oculus VR
,
P2P
,
passporting
,
Payment
,
Peer
,
Reality
,
Revenue
,
Social
,
Social Network
,
System
,
TransferWise
,
Virtual
,
Voice Service
,
Wall Street
,
Wearable
,
WeChat
,
WhatsApp