Following the announcement that Netflix would be raising its subscription prices to help finance more original programming, Hulu is heading in the opposite direction to lure more streaming customers. The $7.99 per month cost of Hulu's service will drop to $5.99 monthly. This new price could attract Netflix customers who are considering whether to cancel or downgrade their current Netflix subscriptions following the new price increase. Although the numbers widely vary, several recent surveys suggest that some Netflix subscribers are now considering a change.
"Streaming Observer, for example, said 10 percent of customers were considering downgrading their plan and 65 percent would consider a discounted ad-supported plan, like Hulu," reports TechCrunch. "But Hub Entertainment Research said 16 percent would downgrade, and only 9 percent said they'd leave Netflix."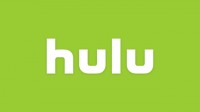 Meanwhile, Hulu has not revealed any plans to adjust the cost of its ad-free $11.99 per month service. However, it will raise the price of Hulu with Live TV by $5 to $44.99 per month, while the ad-free version of its live TV offering will increase $7 to $50.99 per month. Those increased prices are similar to some pay TV offerings (although the company is reduced the cost of some of its Live TV add-ons).
Hulu with Live TV "not only streams live programming from more than 60 channels, it additionally includes Hulu's large on-demand library of more than 85,000 TV episodes, as well as its original content, like 'The Handmaid's Tale,' 'Runaways,' 'Future Man' and 'Castle Rock,'" notes TechCrunch.
Streaming services such as "Netflix, HBO and Hulu are upping content spends and investing in original programming in an effort to claim increasingly contested market share," explains CNBC. "Streaming incumbents are feeling the pressure from new entrants." Among those planning to launch new streaming services are AT&T, Disney and NBCUniversal.
Hulu's new prices are scheduled to take effect the end of February.
Topics:
Advertising
,
AT&T
,
Castle Rock
,
Disney
,
Future Man
,
HBO
,
Hub Entertainment Research
,
Hulu
,
Hulu with Live TV
,
Live TV
,
Marvel
,
Movies
,
NBCUniversal
,
Netflix
,
Original Content
,
Pay TV
,
Runaways
,
Streaming
,
Streaming Observer
,
Subscribers
,
Subscription
,
Television
,
The Handmaid's Tale
,
TV Shows
,
Video