The pandemic-driven stay-at-home year supercharged Alphabet's digital ad sales in Q1 to $55.31 billion, 34 percent up from a year earlier. Advertising sales via signature products such as Search, Google Maps and Gmail rose 30 percent to $31.88 billion as brands transitioned ad spending from print, TV and in-store promotions to Google services. Profit also more than doubled and per-share earnings were higher than expected. YouTube earned $6 billion, a 49 percent increase from last year, and total profit soared 162 percent from the previous year to almost $18 billion.
The Wall Street Journal reports that, "the digital-spending surge has helped Google continue to deliver sales growth even as its share of the American search-advertising market slips" to 57 percent from 61 percent a year earlier. According to eMarketer, Amazon's share increased to 19 percent from 13 percent over the same period.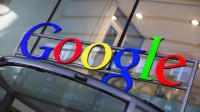 Google's biggest obstacle remains pushback from legislators, including an antitrust suit brought by the Justice Department and a coalition of several states. Epic Games also filed an antitrust lawsuit over the Google Play Store as has publisher Daily Mail over digital advertising auctions.
WSJ notes that the company "continues to spend heavily to ensure Google remains the default search engine on iPhones and other devices," with toll fees (also known as traffic-acquisition costs) in Q1 rising 30 percent from a year earlier to $9.71 billion.
Its cloud computing service, which competes with Amazon and Microsoft, has been a bright spot with "a bevy of billion-dollar deals in recent months that lifted sales at the division 46 percent to $4.05 billion" in Q1, including a just announced eight-year, $1+ billion contract with Univision Communications that bundled other products.
Apple's new software update that allows users to prevent apps from tracking their activities "is expected to pressure Google to implement similar privacy measures on its Android operating system, the world's largest." Its plan to group individuals in advertising cohorts pleases neither privacy advocates (who say it doesn't go far enough) nor rivals (who consider it anticompetitive).
Its search engine "has a lock on 92 percent of worldwide traffic, its Maps offerings have an 89 percent share of navigation and YouTube accounts for 73 percent of the online video world."
CNN reports that, on news of Q1 results, Alphabet's stock rose almost 4 percent in after-hours trading. The company's cloud computing business "trimmed its losses to $974 million from $1.7 billion in the same quarter last year," in addition to increasing revenue 46 percent.
It notes that, as the U.S. begins to reopen, "tech companies that made billions off people forced to work from home may now have to change their strategies." This week's earnings reports from Amazon, AMD, Apple, Facebook, Microsoft and Twitter will be a "big early indicator."
Topics:
Ad Tech
,
Advertising
,
Alphabet
,
Amazon
,
AMD
,
Android
,
Antitrust
,
Apple
,
Cloud
,
Cloud Computing
,
COVID-19
,
Daily Mail
,
Digital Advertising
,
eMarketer
,
Epic Games
,
Facebook
,
Gmail
,
Google
,
Google Maps
,
Google Play
,
Google Search
,
Justice Department
,
Microsoft
,
Mobile
,
Privacy
,
Twitter
,
Univision
,
YouTube