Microsoft quarterly numbers exceeded analysts' expectations and drove stock up 50 percent, bringing the company close to a $2 trillion valuation, second only to Apple's. During the COVID-19 pandemic, the shift to remote working and remote learning drove strong uptake of the company's cloud computing services and video game units. Although chip shortages are slowing down hardware sales, chief executive Satya Nadella reported that digital adoption curves "aren't slowing down … they're accelerating."
The Wall Street Journal reports that Microsoft "posted a 19 percent increase in its fiscal third-quarter sales to about $41.7 billion, generating net income of $15.5 billion for the January through March period."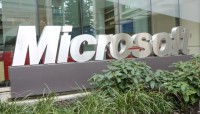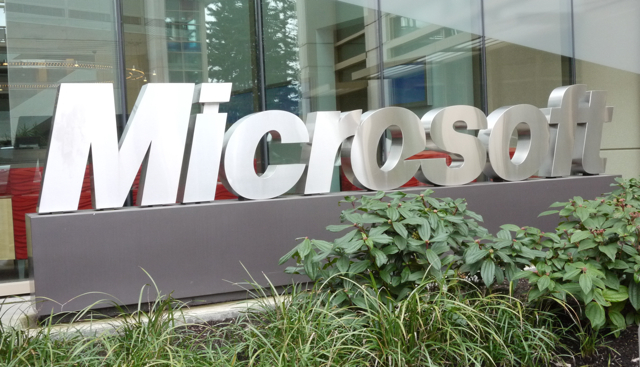 "Now there are worries about the sustainability of Microsoft post-pandemic," said D.A. Davidson & Co. analyst Rishi Jaluria. Microsoft investor relations director Kyle Vikström noted that the company's hardware sales were impacted by chip shortages, with chief financial officer Amy Hood adding that "supply-chain issues dented Xbox sales … [and] could hit Surface laptop sales in the current quarter. The company's video-gaming activity has been particularly hot during the pandemic."
With the debut of the Xbox Series X and S, "Xbox content and services revenue increased 34 percent in the latest quarter." Microsoft also reported that, "sales linked to Azure cloud services advanced 50 percent in the most recent quarter, on par with the December quarter." Although growth in its Azure service slowed down before the pandemic, Vikström said that the pattern is due to "the law of large numbers." "We expect over time that it's going to decelerate as numbers get bigger," she added.
Microsoft Teams usage rose to 145 million active users now, from 20 million before the pandemic. Other bright spots were search advertising business, up 17 percent, and ad-spending at LinkedIn, at 25 percent. Hood said she expected "another strong quarter," which ends in June.
CNBC reports that the "19 percent annualized revenue growth for the quarter, which ended March 31, [is] the biggest quarterly increase the company has posted since 2018, thanks in part to gains in PC sales resulting from coronavirus-driven shortages last year."
Refinitiv reported that earnings were $1.95 per share, versus the $1.78 per share expected by analysts. Hood said the company "is expecting $43.6 billion to $44.5 billion in revenue in the fiscal fourth quarter." The middle of that range "would represent 16 percent growth, more than the $42.98 billion consensus estimate among analysts polled by Refinitiv."
Microsoft's Intelligent Cloud unit (which includes Azure, Windows Server, SQL Server, Visual Studio, GitHub and Enterprise Services) "delivered $15.12 billion in revenue" in fiscal Q3, up 23 percent year-over-year "and above the FactSet consensus estimate of $14.92 billion." Its Commercial Cloud unit (Azure, commercial subscriptions to the Office 365, Dynamics 365 enterprise applications and commercial parts of LinkedIn) "narrowed to 70 percent from 71 percent."
The Productivity and Business Processes segment (with Office, Dynamics and LinkedIn) added $13.55 billion in revenue, up 15 percent versus the $13.49 billion predicted by FactSet. Its More Personal Computing unit (Windows, gaming, devices and search) brought in $13.04 billion in revenue, up almost 19 percent "and higher than the $12.55 billion consensus."
Topics:
Amy Hood
,
Apple
,
Azure
,
Cloud
,
COVID-19
,
D.A. Davidson & Co.
,
Dynamics 365
,
FactSet
,
Gaming
,
GitHub
,
Kyle Vikstrom
,
LinkedIn
,
Microsoft
,
Microsoft Surface
,
Microsoft Teams
,
Office 365
,
Refinitiv
,
Rishi Jaluria
,
Satya Nadella
,
Search
,
Supply Chain
,
Visual Studio
,
Windows
,
Xbox
,
Xbox Series S
,
Xbox Series X