As part of a new long-term programming deal with Disney, Dish will curtail the use of its DVR ad-skipping feature, Auto Hop, for ABC shows. The deal will also provide Dish with online video rights to Disney's flagship TV channels for a planned Internet-based TV service. The rights deal, confirmed by both companies Monday, marks a first of its kind for Disney. ABC and other major broadcasters have been involved in litigation over the Auto Hop feature since it launched in 2012.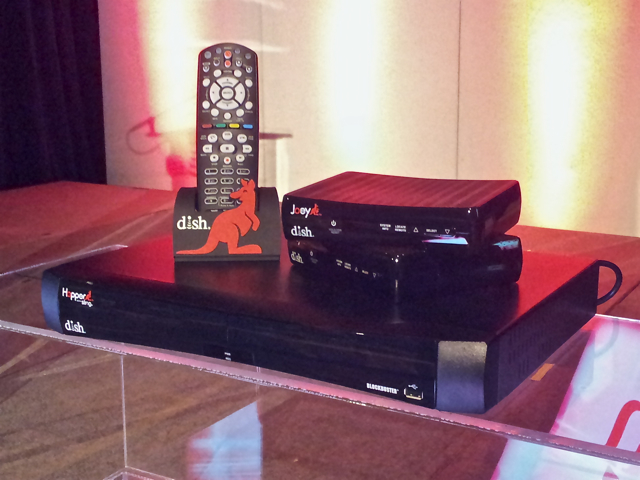 "Dish agreed to disable the 'Auto Hop' ad-skipping feature for ABC shows until three days after the shows air," reports The Wall Street Journal. "That period is important because advertisers pay for TV audiences measured up to three days after a show is broadcast."
As part of the deal, ABC will drop its litigation over the Hopper and the companies resolved a legal fight between Dish and ESPN. In addition, the deal will allow Dish subscribers to access Disney online and mobile apps like WatchESPN.
"Broadcasters, which sued Dish alleging copyright violations, are concerned the Auto Hop feature could undercut advertising revenue," notes the article. "Auto Hop makes ad skipping easier than on conventional DVRs. Viewers need only click an on-screen button once to automatically skip all the commercials in some prime-time shows carried by the four major broadcasters."
In 2012, Dish's Charlie Ergen said he hoped that Auto Hop would force networks to create "more meaningful" ads, such as demographic targeting. However, in February he said Dish "really got no traction with broadcasters about trying to change the model to make commercials more meaningful to consumers."
"Dish's deal for online streaming rights places it squarely in the race alongside major technology companies including Sony Corp. that are looking to create an online version of pay TV," suggests WSJ. "Dish in the past couple of years has been largely unsuccessful in winning such rights from TV channel owners. It has said it hopes to create a slimmed-down service that would appeal to younger consumers who don't want the big TV bundle."
Topics:
ABC
,
Ad
,
Advertisement
,
Advertising
,
Auto Hop
,
Broadcast
,
Broadcaster
,
Bundle
,
Channel
,
Commercial
,
Copyright
,
Demo
,
Demographic
,
Dish
,
Disney
,
DVR
,
Ergen
,
ESPN
,
Hopper
,
Industry
,
Internet
,
Legal
,
Litigation
,
Mobile
,
Network
,
Online
,
Operator
,
Pay TV
,
Program
,
Recorder
,
Revenue
,
Show
,
Skip
,
Skipper
,
Sony
,
Stream
,
Streaming
,
Subscribe
,
Subscription
,
Target
,
Television
,
TV
,
Video
,
Viewer
,
Wall Street
,
WatchESPN