Microsoft is said to be experimenting with a free version of its Windows 8.1 operating system in hopes of increasing the number of users. Sources familiar with the plans say "Windows 8.1 with Bing" will bundle key Microsoft apps and services. The company aims to introduce Windows 8.1 with Bing as a free or low-cost upgrade for Windows 7 users. The new Bing-powered software may also be offered to computer manufacturers as part of recent license cuts for sub-$250 devices.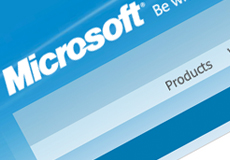 The new software is also part of Microsoft's push to monetize Bing, as well as Microsoft apps and its cloud service.
Microsoft is also looking into integrating this free version of Windows 8.1 into Windows smartphones.
According to The Verge, "the company is working towards merging its Windows RT and Windows Phone software into a single version designed for ARM-based chipsets."
Microsoft is expected to share the details of the merging of Windows RT and Windows Phone, as well as details about the new Windows 8.1 software at the Microsoft Build Developer Conference in April.
Topics:
App
,
Apps
,
April
,
ARM
,
Bing
,
Build
,
Bundle
,
Chip
,
Chipset
,
Cloud
,
Computer
,
Conference
,
Developer
,
Device
,
Experiment
,
Free
,
Increase
,
License
,
Maker
,
Manufacturer
,
Merge
,
Microsoft
,
Mobile
,
Number
,
Operating
,
PC
,
Phone
,
Plans
,
Search
,
Smartphone
,
Software
,
System
,
The Verge
,
Users
,
Version
,
Windows
,
Windows 7
,
Windows 8.1
,
Windows RT