Nielsen revealed that, as coronavirus cases rose in South Korea, TV viewership increased 17 percent. In Italy, it rose 6.5 percent, with a 12 percent spike in Lombardy, particularly hit hard by the virus. That trend has arrived in the U.S. where, said Nielsen, in the Seattle area total television use (which includes live TV, on-demand viewing, streaming and gaming) rose 22 percent on March 11 from the week before. Streaming also increased 20 percent globally. Still, it may be a short-lived panacea for many media companies.
The New York Times reports that, "with businesses scaling back workers and analysts warning of a recession as global economies slow, a significant number of viewers may decide in the coming months to break away from cable or cut back on streaming subscriptions."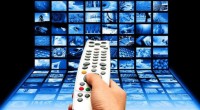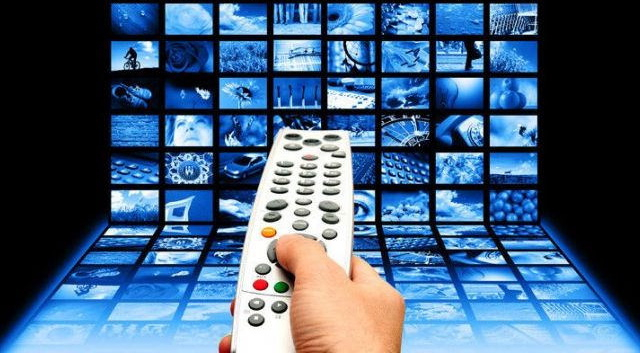 At research firm MoffettNathanson, co-founder Craig Moffett said that, although TV audiences may be growing, that gain "will be replaced pretty quickly by the necessity of reducing monthly bills, when people will have to deal with the financial impacts of a recession." "Cord cutting will accelerate with a vengeance," he predicted.
The "delicate ecosystem" that protects many of these media giants is "live content tied to high-cost subscriptions," which began disappearing with the cancelation or postponement of "almost every major sporting event." According to Kantar Media, "advertisers spend more than $2 billion on live games and tournaments during this part of the year."
MoffettNathanson estimates that ESPN will lose $481 million in NBA-related advertising, with a loss of about $210 million for Turner. The viability of the upcoming Tokyo Olympics is of special concern to NBCUniversal executives, with "more than $1.25 billion in advertising commitments … on the line for the network and its parent company, Comcast."
The TV industry upfronts have also been sidelined from live venues like Carnegie Hall and Radio City Music Hall to online presentations, "to broker the roughly $20 billion in marketing agreements for the 2020-21 season." Netflix has "suspended production on all scripted series and films in the United States and Canada for at least two weeks," and Warner Bros. ceased production on 70+ TV series.
Disney and Universal are releasing theatrical films early via their streaming platforms, and the soon-to-launch Peacock, HBO Max and Quibi "could attract more viewers than expected during the nightmarish pandemic situation." There could be a price war, said Moffett, since "there are going to be very large parts of the population out of work."
Bloomberg reports that, according to Wurl, which delivers video/advertising to smart TVs, "the amount of time people spent streaming spiked by more than 20 percent worldwide, including more than 40 percent in Austria and Spain." Last week, according to Sensor Tower, installations of the Netflix app rose 34 percent in Spain and 57 percent in Italy.
Streaming services also offer "libraries of titles on demand" for consumers starved for content. Gaming is also on the rise, with a 10 percent bump at Twitch, according to StreamElements chief executive Doron Nir, who added that YouTube gaming is up 15 percent. Then there's singer John Legend who, performing from home, gave a live concert on Instagram for an audience of almost 100,000 people.
Topics:
Advertising
,
Comcast
,
Cord Cutter
,
Coronavirus
,
Craig Moffett
,
Disney
,
Doron Nir
,
ESPN
,
Gaming
,
Instagram
,
John Legend
,
Kantar Media
,
MoffettNathanson
,
NBA
,
NBCUniversal
,
Netflix
,
Nielsen
,
Olympics
,
On Demand
,
Peacock
,
Sensor Tower
,
StreamElements
,
Streaming
,
Subscription
,
Television
,
Turner
,
Twitch
,
Universal
,
Upfronts
,
Warner Bros.
,
Wurl
,
YouTube