Fox Corporation is purchasing San Francisco-based, ad-supported streaming platform Tubi for $440 million in cash and the potential of $50 million in future deferred consideration and unvested options. Tubi, which currently has 25 million users in North America and Australia, streams thousands of movies and TV shows from more than 250 content partners including Lionsgate, Paramount Pictures and Warner Bros. Tubi is accessible via numerous streaming devices, including the Amazon Fire TV Stick, Apple TV, Roku, and smart TVs from brands such as Samsung and Sony.
"Fox Corporation, which is separate from 21st Century Fox (the part of the company Disney acquired in 2019 for $73 billion), doesn't have its own popular streaming platform," reports The Verge.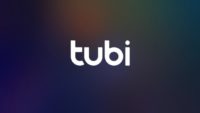 "Tubi will immediately expand our direct-to-consumer audience and capabilities and will provide our advertising partners with more opportunities to reach audiences at scale," said Fox Corporation CEO Lachlan Murdoch in the press release. "Importantly, coupled with the combined power of FOX's existing networks, Tubi provides a substantial base from which we will drive long-term growth in the direct-to-consumer arena."
"FOX will finance the Tubi acquisition principally with the net proceeds from the completed sale of its stake in Roku," notes the release. "In doing so, FOX preserves its balance sheet capacity by essentially exchanging a passively held minority investment for full ownership and control of a leadership position in the free ad-supported streaming market."
Tubi will continue to be operated as an independent service, but will add FOX movies and television series for its subscribers. "The company is also looking to expand the type of content that Tubi can provide to subscribers through national and local news, alongside sports programming," explains The Verge. 
Tubi is not expected to produce original content anytime soon, so it likely won't be seen as a direct competitor to Apple TV+, Disney+, Hulu or Netflix. Instead, it will "compete with other free, ad-supported streamers including Pluto TV (owned by ViacomCBS), Xumo (Comcast), and Crackle (Sony)."
"Ad-supported streaming platforms have become appealing to traditional media companies," reports The Wall Street Journal. Viacom picked up Pluto TV for $340 million last year and Comcast acquired Xumo in February. Comcast's "NBCUniversal unit is in talks to acquire Walmart Inc.'s Vudu, according to people familiar with the matter. Vudu rents or sells movies and TV shows to consumers as well as having an ad-supported streaming service."
Topics:
21st Century Fox
,
Advertising
,
Amazon Fire TV Stick
,
Apple TV
,
Apple TV Plus
,
Crackle
,
Disney
,
Disney Plus
,
FOX
,
Fox Corporation
,
Hulu
,
Lachlan Murdoch
,
Lionsgate
,
Movie
,
NBCUniversal
,
Netflix
,
News
,
Paramount Pictures
,
Pluto TV
,
Roku
,
Samsung
,
Smart TV
,
Sony
,
Sports
,
Streaming
,
Tubi
,
TV Show
,
ViacomCBS
,
Video
,
Vudu
,
Walmart
,
Warner Bros.
,
Xumo