Twitter announced yesterday that running marketing campaigns on both Twitter and MoPub will be made easier. MoPub, the mobile ad exchange service that Twitter acquired last October, matches advertisers to ad space across mobile apps, handling more than 130 billion ad requests per month. The new interface, available to select advertisers in private beta, is designed to eliminate the need to set up through separate portals. It allows advertisers to be present on both platforms with greater ease and effectiveness.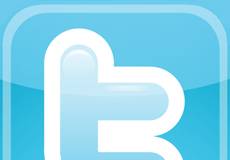 "Because of its reach, MoPub takes some of the pressure off Twitter's need to grow its user base," reports The Wall Street Journal. "Despite having doubled advertising revenue, Twitter got pummeled when it announced quarterly earnings for the first time as a public company back in February. The culprit was its user growth rate, which slowed for the fourth consecutive quarter."
"Now you've got an immense amount of reach both on Twitter and off Twitter and we're really excited to bring them together," said Kevin Weil, Twitter's VP of revenue products.
The announcement comes at the same time that Twitter has unveiled its new ad format, the mobile-app install ad, which hopes to attract advertising dollars from e-commerce companies and mobile game developers.
According to eMarketer, Twitter has fallen behind companies like Facebook and Google in mobile-ad revenue.
"It's likely that advertisers have already been serving ads both on Twitter and through MoPub. But this integration is another step in bringing the Twitter and MoPub advertising worlds closer together," notes WSJ. "The holy grail, analysts say, is for Twitter to one day allow advertisers to apply Twitter user data to targeting efforts on MoPub. Twitter's not there yet."
"We are always looking for ways to improve the product," explained a Twitter spokesman. "More research to be conducted to see whether or not that would make sense."
Topics:
Ad
,
Ads
,
Advertiser
,
Advertising
,
Announce
,
App
,
App
,
Beta
,
Campaign
,
Data
,
Developer
,
E-Commerce
,
eMarketer
,
Exchange
,
Facebook
,
Format
,
Game
,
Google
,
Install
,
Interface
,
Manage
,
Marketing
,
Mobile
,
Mobile App
,
MoPub
,
Portal
,
Private
,
Product
,
Research
,
Revenue
,
Smartphone
,
Social
,
Space
,
Tablet
,
Tweet
,
Twitter
,
Wall Street
,
Weil