Twitter has agreed to purchase data partner Gnip, in a move that could lead to an expanded role by Twitter in analyzing tweets for businesses that are seeking new insights from social media. While financial terms of the deal have yet to be released, Gnip has reportedly raised $6.6 million in funding. Twitter also announced that it has hired Daniel Graf as its new product chief. Graf, an expert in mobile apps, most recently served as a director at Google where he oversaw Google Maps.
Graf will be tasked with making Twitter a friendlier, more accessible service for the average user. Twitter has recently been introducing new features designed to make the site more visually appealing and easier to use.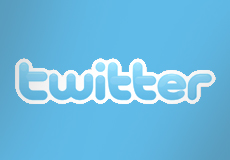 The acquisition of Gnip is somewhat of a departure for Twitter, since it has traditionally relied upon partners for data analysis.
"We want to make our data even more accessible, and the best way to do that is to work directly with our customers to get a better understanding of their needs," reads the announcement on the Twitter Blog. "To that end, we have agreed to acquire Gnip, a leading provider of social data and a long-standing Twitter data partner."
"They're buying up the pieces of their ecosystem that are either close to the customer or close to their revenue. Gnip is both," said Will McInnes, CMO of Brandwatch, a customer of Gnip and Twitter (as reported by Mashable). "It will be interesting also to see how Twitter proceeds with other partners that have this kind of relationship with them. Now that they've bought one, the question is: what happens to the others?"
"Gnip is one of four companies with access to Twitter's so-called fire hose, the full stream of tweets since 2006, which now average roughly 500 million a day," reports The Wall Street Journal. "Gnip analyzes this information and resells it, primarily to businesses interested in how consumers view them."
Colorado-based startup Gnip was founded in 2008. In addition to serving as Twitter's first data partner, the social data analytics firm also works with clients such as Tumblr, WordPress and Foursquare.
Last year, Apple acquired rival data reseller Topsy Labs for a reported purchase price of more than $200 million.
"Gnip also gets data from Facebook Inc. that is publicly available," notes WSJ. "A person familiar with the matter said Facebook likely wouldn't prevent Gnip from gathering that data. Facebook, unlike Twitter, doesn't share raw data with partners."
Topics:
Acquire
,
Ads
,
Advertisers
,
Advertising
,
Analysis
,
Announce
,
Appeal
,
Apple
,
Apps
,
Blog
,
Brandwatch
,
Buy
,
Colorado
,
Data
,
Deal
,
Facebook
,
Feature
,
Fire Hose
,
Foursquare
,
Funding
,
Gnip
,
Google
,
Graf
,
Maps
,
Mashable
,
McInnes
,
Messaging
,
Mobile
,
Partner
,
Purchase
,
reseller
,
Share
,
Social
,
Stream
,
Topsy Labs
,
Tumblr
,
Tweet
,
Twitter
,
Visual
,
Wall Street
,
WordPress