Details regarding Apple's online TV service are becoming available as the company continues discussions with programmers. Insiders point to a slimmed-down bundle of about 25 channels from networks such as ABC, CBS and Fox to be offered this fall. As previously reported, the content would be available across Apple devices powered by iOS, including iPhones, iPads, and Apple TV. Some execs suggests the skinny bundle would run in the $30-$40 per month range. It streaming service is expected to be announced in June and launch in September.
Apple is said to be talking with CBS, Disney and 21st Century Fox, among others, about bundling popular channels such as CBS, ESPN and FX, while bypassing many smaller networks common in today's packages.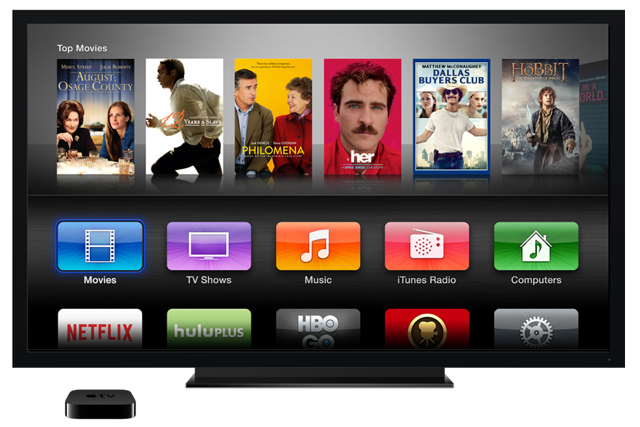 The talks reportedly do not include NBCUniversal at this time. Apple had been in discussions with NBCUniversal parent company Comcast "about working together on a streaming television platform that would combine Apple's expertise in user interfaces with Comcast's strength in broadband delivery," reports The Wall Street Journal.
However, people familiar with the matter indicate that Apple believes Comcast is instead focusing on its own X1 streaming box.
Last week, HBO announced its plans to launch the HBO Now streaming service in April, exclusively on Apple devices for three months. "That deal was designed as a kind of appetizer for the main meal plans to be served later this year, according to a person familiar with the matter," notes WSJ.
CNBC notes that a new model that focuses on the more in-demand channels could disrupt the old adage that content is king: "The Internet created transparency in retail, advertising and travel pricing, driving down prices in all of those sectors — and now it is poised to do the same for cable television, RBC's lead Internet analyst said Tuesday."
RBC's Mark Mahaney explains that most consumers find few networks (ESPN excluded) worthy of a price premium.
"If content is king, why has it been forced bundled to consumers?" he asked. "Certain parts of content are king, not all content is king, and it's been sold as if all content is king. That's the change."
Aspen Institute CEO Walter Isaacson argues that content was never king under the old model since providers regularly pushed expensive bundles. "Now when you can get whatever you want on whatever device you want — and Apple, and Netflix, and Amazon are in it — people who make good content will be in demand," he said.