At the YouTube Space in Los Angeles yesterday, YouTube execs formally introduced the company's anticipated $9.99 per month subscription service. YouTube Red will offer consumers ad-free access to YouTube's enormous catalog of music, gaming and how-to videos. The company also unveiled YouTube originals during the event, a collection of original programming that will be available exclusively through the new subscription service. YouTube Red will launch next week across the YouTube site, YouTube's gaming app and the Google Play music service.
It will also work with the company's upcoming standalone music app.
"For Google, the service opens up a new revenue stream while appeasing content partners such as record companies, who are counting on subscription streaming revenue to stay afloat, as CD and download sales decline," suggests The Wall Street Journal. "Record company executives have frequently complained that free, ad-supported music services such as YouTube don't generate enough revenue to sustain the music industry in the long term."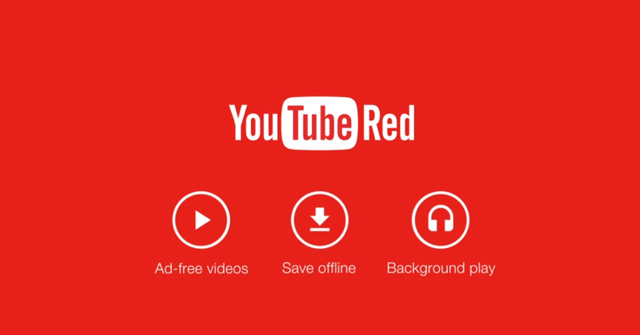 "People are embracing paid subscriptions for ad-free content at an incredible pace," said Robert Kyncl, chief business officer at YouTube.
During the presentation, Kyncl provided updates regarding YouTube's ad business, "noting that the number of advertisers running campaigns on YouTube was up 40 percent over the last year and that the top 100 advertisers had increased spending by 60 percent," reports The New York Times.
While parent company Google generates most of its ad revenue from its search engine, it plans on adding significant subscription revenue with the introduction of YouTube Red.
"The research service eMarketer predicts YouTube will generate $9.5 billion in ad revenue for Google this year," notes NYT. The researcher also predicts that American consumers will continue to spend less time watching traditional television and more time watching video on mobile devices.
To start, YouTube Red will be similar to the ad-supported version of YouTube, but will include features such as the ability to download videos to watch offline — and watch videos while working in other applications like email.
"In addition to YouTube originals, the service will include a roster of programming from big media companies like 21st Century Fox, NBCUniversal and Time Warner that are already on the ad-supported version of YouTube," explains NYT. "The media companies will get about 55 percent of the revenue from the service."
Topics:
21st Century Fox
,
Ad-Free
,
Advertising
,
Android
,
App
,
eMarketer
,
Gaming
,
Google
,
Google Play
,
Los Angeles
,
Mobile
,
Music
,
Music Labels
,
Music Videos
,
NBCUniversal
,
Original Programming
,
Record Companies
,
Robert Kyncl
,
Search
,
Smartphones
,
Streaming
,
Subscription
,
Tablets
,
Television
,
Time Warner
,
United States
,
Video
,
YouTube
,
YouTube Originals
,
YouTube Red
,
YouTube Space