VR experts at a Digital Hollywood panel described the challenges with virtual reality today and predicted how it'll progress in the next five years. Moderated by iCinema Ventures founder Bruce Greenberg, the panelists were upbeat about future prospects at the same time they warned of the pitfalls, including how VR ubiquity could lessen its value. The conversation eventually focused on the tensions between hardware manufacturers enabling the VR experience and content creators working within technical limitations.
Looking at the most important VR/AR developments in the last six months, Sixense chief executive Amir Rubin pointed out that HTC Vive — which improved the experience by introducing hands/arms — forced other VR companies to step up their own game. "You need to feel the sense of presence," said Rubin.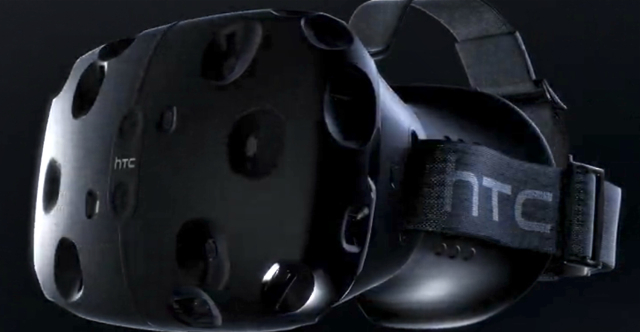 Vortex Immersion Media chief executive Ed Lantz reported on the VR Village he suggested and helped put together for SIGGRAPH 2015. "We had a lot more untethered experiences than I expected," he said, describing the powerful sensations of navigating such an experience.
Director Randal Kleiser, who was introduced to VR by his brother VFX supervisor Jeff, made "Defrost," a short VR film in which the actors make eye contact with the VR viewer. "Defrost" premiered at the Director's Guild in July, he said, and was well received.
StoryTech co-founder Brian Seth Hurst reported that Bunim Murray is planning an immersive journalism project. "I've also been stalking the VR film festivals and am very inspired by a lot of young VR filmmakers," he said. "We're doing a lot of education among showrunners and networks. There are millions of dollars pouring into VR for the medical industry, therapy, travel, journalism that will sustain VR as it matures."
MasterImage 3D executive Matt Liszt noted that, "a lot of the people doing 3D production are starting to move into VR which I think is really exciting." He noted that it's hard to predict the business model that will ultimately emerge for VR applications. Kleiser agreed. "Downloading, pay per view, streaming, advertising — we're looking into all of that," he said.
Rubin continues to believe that the VR business will initially be driven by the mobile phone. "Google Cardboard is putting 1 million units into The New York Times," he noted. "By the end of this year there'll be more than 10 million Cardboards out in the world."
Lantz and Hurst both stressed that the immersive experiences are scalable. "We're building a full spherical room," recounted Lantz, who said there are 1,300 digital domes at science centers and theme parks. "We can project physical environments and you can be fully immersed, although you don't have one-on-one interactivity with objects."
Challenges that persist for VR storytellers, said Hurst, include sound, light and cinematography. "I hope technology companies come to the storytellers and ask us how we think and feel," he said. "There's a lot to learn in VR." That sparked a conversation with Rubin, who said his company does indeed listen to storytellers.
"It's not technology versus storytelling," concluded Greenberg. "We have to have a conversation across the aisle."
Topics:
Advertising
,
Amir Rubin
,
AR
,
Augmented Reality
,
Brian Seth Hurst
,
Bruce Greenberg
,
Bunim Murray
,
Defrost
,
DGA
,
Digital Hollywood
,
Ed Lantz
,
Google Cardboard
,
HTC Vive
,
iCinema Ventures
,
Jeff Kleiser
,
MasterImage 3D
,
Matt Liszt
,
Mobile Phones
,
Pay Per View
,
Randal Kleiser
,
SIGGRAPH 2015
,
Sixense
,
StoryTech
,
Streaming
,
The New York Times
,
Virtual Reality
,
Vortex Immersion Media
,
VR