At VidCon, YouTube chief executive Susan Wojcicki reached out to the video creator community with an array of enticements. That's because, although YouTube may be the biggest player in user-generated content — including the properties that reach stratospheric views — the Google-owned company now has plenty of competition. Facebook, Periscope and Vine are just some of the platforms wooing video creators who have created successful properties, and YouTube unveiled efforts to keep these creators on its site.
According to The Los Angeles Times, at VidCon, Wojcicki said that, with views from mobile devices and mobile revenue growing 100 percent year-to-year, YouTube's top three priorities are "mobile, mobile, mobile." Improved features include the top request of creators: allowing fans to opt in to all notifications from their channels. Also new are one-touch live streaming, live comments for creators and fans, and a one-click store to sell merchandise through Google.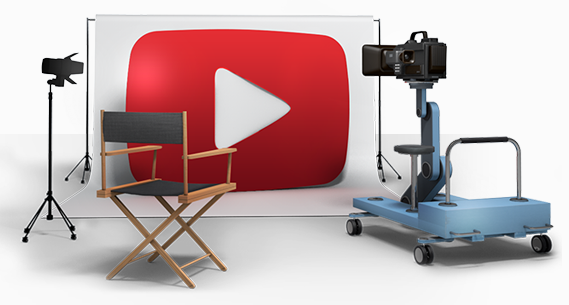 Virtual reality is in YouTube's near-term future, with 360-degree 3D video support to be added later in 2015. But Wojcicki's major push at VidCon was to recognize YouTube creators. "YouTube succeeds only if you, our creators, succeed," she said.
YouTube has succeeded, says LAT. Bank of America valued the company at more than $70 billion, and "Google credited its video platform for a strong second quarter, which helped Google surge nearly 16 percent to a new all-time high."
Still, competition is at a new level, says The Wall Street Journal, which reports that "more than 10 online-video providers presented for the first time" at VidCon. Digital video is growing 34 percent a year and is slated to hit almost $10 billion in 2016, according to investment bank Luma Partners.
YouTube will unveil two new studios, in Toronto and Mumbai, in 2016 and hired MTV programming chief Susanne Daniels to oversee original movies and series with top creators. The company also created a division to focus on top creators and now, says WSJ, offers "upfront payments and bonuses on top of the usual 55 percent cut of ad revenue to some top creators who post to YouTube first or at the same time as other platforms."
Topics:
360-Degree Video
,
3D Video
,
Bank of America
,
Digital Video
,
Facebook
,
Google
,
Live Streaming
,
LUMA Partners
,
Merchandise
,
Mobile
,
Mobile Video
,
Movie
,
MTV
,
Periscope
,
Streaming
,
Susan Wojcicki
,
Susanne Daniels
,
UGC
,
User-Generated Content
,
VidCon
,
Video
,
Video Creator
,
Vine
,
Virtual Reality
,
YouTube