The Gen Z audience, defined as those born after about 1996, gravitates to the kind of irreverent self-made YouTube stars embodied by Liza Koshy, a comedian with 1.6 billion views, who produces short content for social media platforms. Reaching this audience is a challenge since it values DIY stars as much or more than professionals and moves among platforms and apps with ease. Two years after she first appeared on YouTube, Koshy has been featured in Vogue's 73 Questions (which she recently parodied) and advertisers are chasing her.
The Wall Street Journal reports that, according to a survey by media company Awesomeness, the Gen Z audiences "spend less than a third of their screen time on traditional television, and the rest of their hours on a mix of Netflix, YouTube and other streaming services."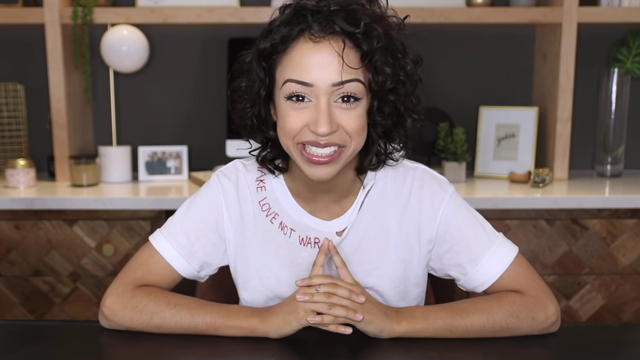 Koshy is a giant in the online space: her two YouTube channels total 17.5 million subscribers, her Twitter feed has 1.6 million followers, her Instagram feed is tracked by 14.5 million and her Snapchat videos average two million each.
Most recently, she did a series of comical ads for Apple's Beat earphones; "online, her Beats ads have four times the rate of clicks for those starring other celebrities, including quarterback Tom Brady." Her humor is largely PG, which also makes her attractive to advertisers.
"To me, she's like the next generation of Lucille Ball," said YouTube global head of original content Susanne Daniels. "She's not afraid to go for it, and you feel that lack of fear." YouTube Red has created an eight episode scripted series that stars Koshy, "Liza on Demand," slated to debut in 2018.
Koshy also is now a correspondent on the MTV reboot of "TRL," stars in a teen horror TV series that just aired its second season on Hulu, and "has worked paid product placements for Nike into her routines on YouTube, and posed in Calvin Klein underwear on Instagram." In addition, she "creates stand-alone ads, such as the rap video she made for Procter & Gamble's Always pads, and Snapchat clips promoting movie snack deals for AMC Theatres."
Koshy's cleverness — she works in lots of puns and double meanings — result in multiple replays, which ups her earnings from the ads that play before her videos. She reveals that her "share of YouTube ad revenue ranges from about $10,000 to $15,000 a month for each of the new videos she posts weekly," which "doesn't include the ad money accumulated by her older videos, or the typically five-figure sums she receives for creating sponsored clips."
Topics:
Advertising
,
AMC Theatres
,
Apple
,
Beats
,
Calvin Klein
,
DIY
,
Gen Z
,
Hulu
,
Instagram
,
Internet
,
Liza Koshy
,
Liza on Demand
,
Lucille Ball
,
Marketing
,
Mobile
,
MTV
,
Netflix
,
Nike
,
Proctor & Gamble
,
Snapchat
,
Social Media
,
Susanne Daniels
,
Television
,
Tom Brady
,
Total Request Live
,
Twitter
,
Video
,
Vogue
,
YouTube
,
YouTube Red