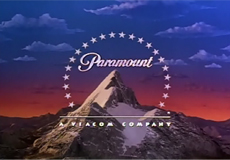 After phasing out console games relating to the "Mission: Impossible" series, Paramount Pictures has created a social game on Facebook to promote the franchise.
The game, which introduces an entirely new storyline, awards players with real prizes and new content. Paramount is using the game to give out premiere tickets in addition to other promotional material.
The studio is working with Funtactix, a social game developer, on the project.
According to a related article from TheNextWeb, Paramount is also hoping to generate buzz by making it possible to rent all previous iterations of the franchise directly from the movie's Facebook Fan Page. Each movie costs 30 Facebook credits ($2.99) to rent for 48 hours.
"Utilizing the sharing capabilities and Facebook ticker, which will alert your friends to the fact that you're watching one of the movies, could help build excitement for an opening weekend that will destroy the last," suggests TNW.
Miramax launched a similar Facebook rental model a few months ago. TNW wonders if Facebook rental services will take off in the face of customer comfort and loyalty to Netflix and other streaming services.