Google's Project Tango, which will be showcased at the company's I/O developer conference May 18 to 20, consists of cameras, depth sensors and software in Android devices to gather images and depth information to recreate a space in 3D. Sources say that the company plans to put more resources into expanding the technology and using it for virtual reality applications. The ultimate goal is to become a ubiquitous source for the world's buildings, similar to Google Maps, which is used by one billion people a day.
Bloomberg says Google "hopes Tango will support a system for independent developers to create new virtual reality applications and services." Currently, digitally mapping spaces requires external equipment.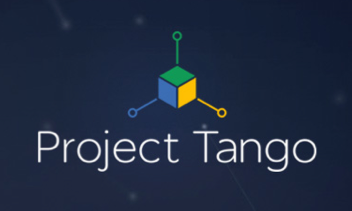 "Tango is the indoor extension of their outdoor mapping platform," said VR developer Lex Dreitser, who builds Tango applications.
Started in a Google lab two years ago, Tango is already being integrated into new Intel and Lenovo smartphones. The company is also reportedly making Tango 3D maps shareable, which would greatly boost its utility. Tango could be monetized not simply by VR applications, but also with advertising and location-based services developed by third parties.
"If Tango could digitize every single physical commerce place, then all of a sudden Google has an exponential opportunity to place very relevant contextual physical advertising in every space," said mobile commerce/location company Aisle 411 chief officer Nathan Pettyjohn. "It literally gives me goose bumps talking about it."
Tango's VR capabilities could make it a competitor to Facebook's Oculus and HTC's Vive, since Tango doesn't require separate sensors to map a room. Bloomberg says Tango's closest competitor is probably Microsoft's HoloLens or startup Occipital, which makes a device that is attached to Apple iOS and Android devices for 3D sensing capabilities.
Although Google refused comment, in January, Google software engineer Eitan Marder-Eppstein remarked that Tango had "a lot of potential for indoor navigation."
Topics:
3D
,
Advertising
,
Aisle 411
,
Android
,
Apple
,
Cameras
,
Eitan Marder-Eppstein
,
Facebook
,
Google
,
Google I/O 2016
,
Google Maps
,
HoloLens
,
HTC Vive
,
Intel
,
iOS
,
Lenovo
,
Lex Dreitser
,
Location-Based Services
,
Mapping
,
Microsoft
,
Nathan Pettyjohn
,
Navigation
,
Occipital
,
Oculus
,
Project Tango
,
Sensors
,
Smartphones
,
Virtual Reality