While Super Bowl LIII between the New England Patriots and Los Angeles Rams experienced a drop in television viewership (Nielsen indicates the game generated an average audience of 98.2 million viewers), CBS revealed that streaming the event reached new popularity this year. According to the network, the Super Bowl was viewed by 100.7 million viewers across all platforms, including digital and streaming. CBS notes that the game was streamed on 7.5 million unique devices, marking a 20 percent jump over the previous year and a new streaming record for the Super Bowl. It was available across an array of online and mobile properties.
Nielsen released preliminary figures this week indicating the average TV audience was around 98.2 million, which represents a 5 percent drop from last year, and 12 percent decline from the year before that.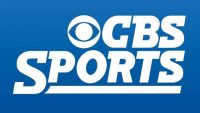 "Streaming viewers watched more than 560 million total hours of live game coverage, up more than 19 percent from 2017," reports TechCrunch. "And the average minute audience of 2.6 million viewers during the game window was up over 31 percent year-over-year. The live stream's record-breaking numbers were aided by the fact that the stream itself was available unauthenticated across CBSSports.com, the CBS Sports app, NFL.com, the NFL app and Verizon mobile properties — including Yahoo Sports, Yahoo, AOL, AOL Sports and Tumblr."
The game was also available on the CBS All Access subscription service. Its sign-ups jumped more than 84 percent "on Super Bowl Sunday, while unique viewers were up more than 46 percent, and time spent was up more than 76 percent," notes TechCrunch. Additional platforms that accounted for the 100.7 million viewers included "CBS digital properties like CBS Interactive, NFL digital properties, Verizon Media mobile properties and ESPN Deportes TV and digital properties."
Some analysts are suggesting that a less than action-packed game (the lowest scoring Super Bowl in history), tame commercials (possibly a reaction to current political and cultural climates), and somewhat disappointing halftime show (which faced some controversy due to artists who refused to perform, citing support for former San Francisco 49ers quarterback Colin Kaepernick) may be partially responsible for the drop in television viewing.
However, it's interesting to note that a significant drop in viewing in the greater New Orleans area may also be to blame.
The New Orleans Saints lost the NFC championship game to the Rams, "after a blown call helped the Rams send the game to overtime," explains The New York Times. "Sunday's game only earned a 26.1 overnight rating in New Orleans; last year's Super Bowl earned a 53.0. It was the lowest rating for New Orleans in Super Bowl history. Instead of watching the game, thousands of Saints fans staged a French Quarter protest parade."
Even New Orleans mayor LaToya Cantrell attended the Boycott Bowl concert.
Regardless of controversies and viewing numbers, advertisers still spent a record $5.2 million on each 30-second Super Bowl ad. The spots that seem to be generating the most buzz are those that included messages of diversity and female empowerment.
For more on this year's commercials, check out the links below.
Related:
The Super Bowl Ads You Will Remember, CNN, 2/3/19
All the Ads From Super Bowl LIII in Alphabetical Order, USA Today, 2/2/19
Bezos's Post Ad, Reportedly a Late Switch, Draws Ire From Staff, Bloomberg, 2/4/19
TiVo Lets You Skip the Super Bowl and Watch the Commercials, VentureBeat, 2/3/19
Robots' Lead Role in Super Bowl Ads Hint at Tech Anxieties, The Wall Street Journal, 2/7/19
Tap. Tap. Scraaatch. Introducing the Michelob Super Bowl Ad That's a Meditation Technique, The Wall Street Journal, 2/7/19
Topics:
AOL
,
AOL Sports
,
App
,
CBS
,
CBS All Access
,
CBS Interactive
,
CBS Sports
,
CBSSports.com
,
Colin Kaepernick
,
Commercial
,
ESPN Deportes
,
Football
,
LaToya Cantrell
,
Los Angeles Rams
,
Mobile
,
New England Patriots
,
NFL
,
NFL.com
,
Nielsen
,
Ratings
,
San Francisco 49ers
,
Sports
,
Streaming
,
Subscription
,
Super Bowl
,
Super Bowl LIII
,
Television
,
Tumblr
,
Verizon
,
Verizon Media
,
Yahoo
,
Yahoo Sports