According to a new study by UBS, more U.S. consumers plan to subscribe to the Disney+ streaming service than the company earlier projected. The study found that 43 percent of respondents plan to subscribe to the service, which is rolling out November 12. Of the 43 percent, UBS learned that 57 percent plan to cancel at least one other subscription service after they sign up for the new Disney offering (37 percent said they would likely cut pay TV; only 19 percent referenced dropping networks such as HBO or Showtime). Meanwhile, Disney revealed that consumers who sign up for the D23 Official Disney Fan Club and are willing to commit to a three-year Disney+ subscription, will be offered a significant discount.
"For a limited time, Disney is offering a steep discount on its Disney+ streaming service," reports Engadget. Disney+ is slated to run "$6.99 per month, with an option to pay $69.99 for the year." But those interested in D23 and a three-year commitment will pay just $140.97.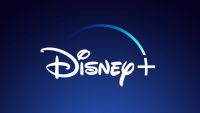 "That's $46.99 per year, or $3.92 per month" (the deal expires on September 2). According to Engadget, "Demand for the offer was reportedly so high that it temporarily crashed the D23 website."
As we previously reported, Disney+ will initially launch with more than 500 movies and 7,500 TV show episodes, including content from the Disney, Pixar, Lucasfilm, Marvel, Twentieth Century Fox and National Geographic libraries in addition to exclusive original programming.
Deadline reports UBS "found that 43 percent of the 1,000 U.S. consumers surveyed in mid-August said they plan to subscribe to Disney+. That puts it ahead of Disney's internal forecasts, offered last April, of 20 million to 30 million U.S. subscribers by 2024, or 20 percent to 30 percent of all U.S. broadband households."
Worldwide, "Disney predicts it will have 60 million to 90 million total subscribers," explains Deadline. "While that's far below Netflix's current tally of 152 million, the streaming space is growing more competitive. Apple, WarnerMedia and NBCUniversal will also have major launches in coming months, and Disney has bundled Hulu (which it now controls) with Disney+ and ESPN+ as an extra way to drive subscriptions."
It's worth noting that the UBS research took place prior to the recent D23 Expo in Anaheim, which served as a major marketing push for Disney and its new offerings, including the introduction of discounts and new content announcements.
Topics:
Anaheim
,
Apple
,
Broadband
,
D23
,
D23 Expo
,
Disney
,
Disney Plus
,
ESPN Plus
,
HBO
,
Hulu
,
Lucasfilm
,
Marketing
,
Marvel
,
Movie
,
National Geographic
,
NBCUniversal
,
Netflix
,
OTT
,
Pay TV
,
Pixar
,
Showtime
,
Star Wars
,
Streaming
,
Study
,
Subscriber
,
Subscription
,
The Simpsons
,
TV Show
,
Twentieth Century Fox
,
UBS
,
Video
,
WarnerMedia