The COVID-19 pandemic is speeding up the ongoing trend of cord-cutting, according to industry experts. The major reason that consumers still hold on to pay-TV subscriptions is to watch live sports. Now, with all professional and college sports events on hold, that reason has disappeared. Additional reasons to cut the cord are high unemployment and an increasing number of free streaming options for entertainment. Cable, virtual cable and satellite TV companies have posted significant losses at the end of the last quarter.
Barron's reports that LightShed Partners analyst Richard Greenfield stated there has been a "loss of 1.96 million subscribers to cable, satellite TV, and virtual cable services combined in the first quarter, the worst combined quarterly drop ever, down 6 percent from a year ago." The most hard-hit were AT&T, at 18.9 percent, Verizon Communications at 5.8 percent and Comcast at 4.6 percent. Greenfield reported that, "most of the first quarter activity pre-dated the virus," meaning "the numbers are likely to get considerably worse in the second quarter."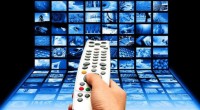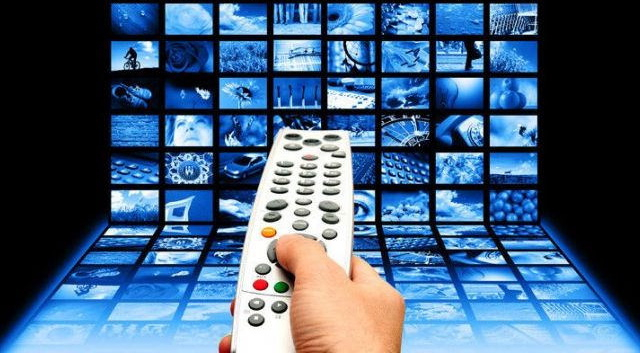 The return of live sports may not matter much, said Greenfield, because the "core sports audience might be under 50 million, too low to support the current cost structure of the sports programming networks like ESPN." MoffettNathanson analyst Craig Moffett added, "the vMVPDs, once viewed as the last line of defense for cable networks, imploded in Q1."
"The cable network business, once among the world's most profitable industries, succumbed today after a long and painful slide into irrelevance," he concluded.
Variety reports that, because COVID-19 only began to hit the country in the last two or three weeks of Q1, "if coronavirus is to blame for the declines, then Q2 will be appalling, with the industry well on track to meet VIP's estimate of 8 million subscribers lost across 2020."
Besides the coronavirus, Variety points to "the consumer shift to wanting content on-demand at their fingertips" as another important factor in the slump, "even addressed by ViacomCBS [chief executive] Bob Bakish this week, and … something that traditional TV networks have resolutely refused to [adopt], even in SVOD services such as Hulu and CBS All Access."
Elsewhere, Variety reports Moffett noted that, "at 63 percent of occupied households, traditional pay TV penetration has reached a level not previously seen since roughly 1995," adding that, "there are now as many non-subscribing households (46M) as there were pay TV subscribers in 1988." UBS Securities analyst John Hodulik said that, "the absence of sports should pressure sports nets in the near term as distributors balk at paying high fees and post-lockdown if sports … do not return in the fall, potentially creating a cord-cutting perfect storm."
Hulu + Live TV and YouTube were "the only notable subscription-TV services to add subscribers in the first quarter of 2020 at, respectively, 100,000 and 300,000. Despite the debut of a plethora of platforms, from Disney+ to HBO Max and NBCU's Peacock, Moffett said, "notwithstanding the princely valuations being accorded SVOD platforms like Disney+, we doubt the DTC [direct-to-consumer] lifeboats will ever come close to matching the profitability of the business they are ostensibly designed to replace."
Topics:
AT&T
,
Bob Bakish
,
Cable TV
,
CBS All Access
,
Comcast
,
Cord Cutting
,
Coronavirus
,
COVID-19
,
Craig Moffett
,
Disney Plus
,
ESPN
,
HBO Max
,
Hulu
,
John Hodulik
,
LightShed Partners
,
MoffettNathanson
,
NBCUniversal
,
Pay TV
,
Peacock
,
Richard Greenfield
,
Satellite
,
Sports
,
Streaming
,
Subscriptions
,
SVOD
,
UBS
,
Verizon
,
ViacomCBS
,
VIP
,
YouTube