According to Newzoo, in 2020 the globe's 2.7 billion gamers will spend $159.3 billion on mobile, PC and console games, representing 9.3 percent growth from 2019. The game market is on track to exceed $200.8 billion in revenue by 2023, with growth of 8.3 percent per year. The COVID-19 shutdown and the release of new consoles by the end of the year are the biggest contributing factors to growth. Some game developers also note that, during the pandemic, older players of casual games are reactivating accounts.
VentureBeat reports that, although all game segments saw "an increase in engagement and revenues as a result of the COVID-19 measures … mobile gaming saw the biggest increase," and is expected to generate $77.2 billion in revenues in 2020, representing 13.3 percent growth from 2019. One reason for this growth is that "more than two-fifths of the global population owns a smartphone — and many mobile titles are free to play."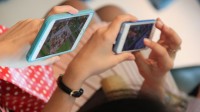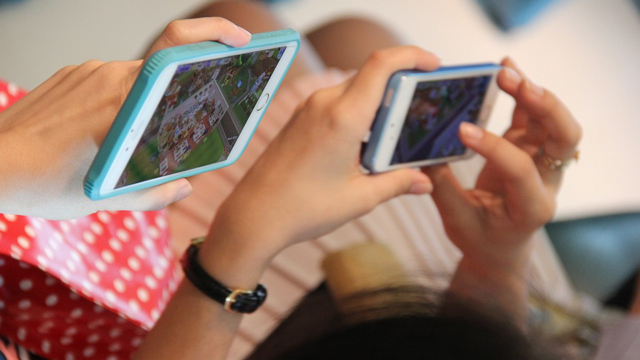 With the closure of PC cafes in places like China, mobile has become the replacement destination for gaming. The process of developing mobile games is also "less complex and, therefore, less likely to suffer delays from COVID-19-related disruption."
But one problem is that, "it is infamously difficult to convert players into payers on mobile" and, when the pandemic shutdown is over, "Newzoo expects a correction … to happen in mobile gaming, as the barrier to exit is low, meaning people can drop it quickly if they have other things to do." Console gaming, with 729 million players, is expected to grow 6.8 percent year-on-year to $45.2 billion in 2020.
Meanwhile, PC gaming, with 1.3 billion players, is expected to grow 4.8 percent year-on-year to $36.9 billion in 2020, "almost fully attributed to the lockdown measures." Further, "the PC ecosystem moved to digital (from physical) much quicker than console did, so physical distribution is almost a non-issue for PC." Still, PC titles such as "Death Stranding" are delayed due to COVID-19.
The Wall Street Journal reports Zynga chief executive Frank Gibeau said that his company has seen a "high number of reactivations" among players for such games as "Zynga Poker." But he added that Zynga makes 20 percent of its revenue from advertising, which has been hard hit during the pandemic. Edison Trends reported that, "online game spending in the first week of April was 11 percent higher than the previous peak during the past Christmas week," and "console game makers Electronic Arts and Activision Blizzard reported strong results for the March quarter."
"In a world where there was no sports, we became sports for people," said EA chief executive Andrew Wilson. Epic Games reported that, in April, "Fortnite" had 350 million registered players who logged in more than 3.2 billion hours. Nintendo sold almost 3.3 million Switch consoles in its fiscal Q4, helping to launch a new version of "Animal Crossing" in late March.
Many game companies, however, including Activision, EA and Zynga, have "conservative tones" in their outlook for the future. "We really don't know what that new normal will look like once that comes to pass," admitted Activision chief financial officer Dennis Durkin.
Topics:
Activision Blizzard
,
Advertising
,
Andrew Wilson
,
Animal Crossing
,
Casual Games
,
Console Games
,
Coronavirus
,
COVID-19
,
Death Stranding
,
Dennis Durkin
,
Edison Trends
,
Electronic Arts
,
Epic Games
,
Fortnite
,
Frank Gibeau
,
Gaming
,
Mobile Games
,
Newzoo
,
Nintendo
,
PC Games
,
Smartphones
,
Switch
,
Video Games
,
Zynga
,
Zynga Poker