Jeffrey Katzenberg and Meg Whitman formed NewTV to offer short original programming designed for smartphones. They believe they're creating the next-generation HBO or Netflix, and many big players in Hollywood are betting they're right. Katzenberg said that the holding company he co-founded, WndrCo, closed a $1 billion seed-funding round on July 31. Other backers include Disney, 21st Century Fox, NBCUniversal, Sony Pictures Entertainment, Viacom, AT&T's WarnerMedia, Lionsgate, MGM, ITV and Entertainment One.
Variety lists the tech companies that invested in the new venture, including Alibaba Group, VC firm Madrone Capital Partners, which led the round, with Goldman Sachs, JPMorgan Chase & Co., and Liberty Global. "This allows us to launch our vision of bringing together the best of Hollywood and Silicon Valley," said NewTV chief executive Whitman. In addition to the $1 billion seed funding, WndrCo has secured $750 million in funding, making it possible for the new company to pay top dollar for content.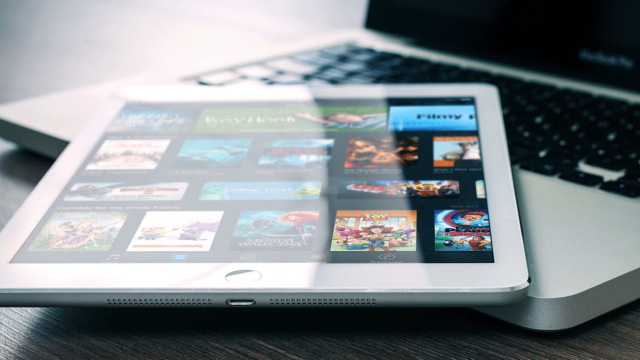 NewTV is slated to launch by the end of 2019, "with a premium lineup of original, short-form series comprising episodes of 10 minutes each," and two subscription options: advertising-free and advertising-light. Katzenberg stated that they don't consider NewTV to be in competition with Hulu, HBO, Netflix or the networks, in large part because the new outlet will be "built from the ground up to be 100 percent focused on the user experience for mobile viewing."
NewTV will not host live TV, but will include "a range of scripted and unscripted shows, including sitcoms, dramas, reality and documentaries." NewTV will license programming and not own or produce any shows, but instead partner with "traditional entertainment producers." Katzenberg said the licensing mode is "highly, highly appealing" to content creators. Katzenberg is also "looking to partner with telcos and others on distribution deals." Longtime-TV producer Mark Burnett is one Hollywood figure bullish on NewTV, calling it "the right thing at the right time."
Other big-name supporters include Walmart chair Greg Penner (the venture's lead investor through Madrone Capital); Disney chair/chief executive Bob Iger; 21st Century Fox president Peter Rice; Warner Bros. chair/chief executive Kevin Tsujihara; and Alibaba Group co-founder/executive vice chair Joe Tsai.
Although other platforms like YouTube, Facebook and Snapchat host short content, Katzenberg pointed out that, "no one has invested TV-level bucks into production budgets and talent the way NewTV intends to at scale." The company is housed in offices at Serendipity Labs' co-working space in Hollywood. Whitman predicts the company will staff up to between 200 and 300 people in the next two to three years.
Topics:
21st Century Fox
,
Advertising
,
Alibaba Group
,
AT&T
,
Bob Iger
,
Disney
,
Entertainment One
,
Facebook
,
Goldman Sachs
,
Greg Penner
,
HBO
,
Hulu
,
ITV
,
Jeffrey Katzenberg
,
Joe Tsai
,
JPMorgan Chase
,
Kevin Tsujihara
,
Liberty Global
,
Lionsgate
,
Madrone Capital Partners
,
Mark Burnett
,
Meg Whitman
,
MGM
,
Mobile
,
NBCUniversal
,
Netflix
,
NewTV
,
Peter Rice
,
Snapchat
,
Sony Pictures Entertainment
,
Subscription
,
Viacom
,
Video
,
Walmart
,
WarnerMedia
,
WndrCo
,
YouTube