Measurement firm comScore will introduce a new metric this week that goes beyond tracking video audiences on desktops and laptops to additionally tracking audiences across mobile and streaming devices. The new metric is expected to provide advertisers and television networks with vital information that has so far been challenging to collect. The addition is part of a broader initiative by comScore to track shifting, more diverse viewing habits of consumers and better compete with ratings provider Nielsen.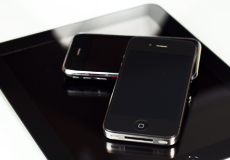 Nielsen has been criticized in the past for not effectively tracking new technologies that affect TV viewing. While Nielsen remains the industry leader in TV ratings, a viable alternative from comScore could become important for measuring digital audiences.
"ComScore's initial research revealed that by counting the number of people watching video on mobile and other digital devices beyond a computer, the total digital viewership for television networks increased by a range of 8 percent to as much as 30 percent," reports The New York Times.
"We want to make sure that video audiences get properly counted across all platforms," said Serge Matta, comScore's chief exec. "Everyone knows, for a platform to increase in usage, you need to have measurement… If you don't, there is no way you will get the appropriate credit and there is not a lot of advertising happening on that platform."
At the Television Critics Association winter press tour last week, Alan Wurtzel, president of research at NBCUniversal, argued that TV audiences are not eroding.
"He cited research that showed how the audiences of NBC's drama 'The Blacklist' increased an additional 17 percent during a seven-day period after the show was televised, after digital viewing, like streaming and mobile, was included," notes NYT. "Wurtzel said that the network would start releasing a new set of ratings for its programs that include traditional ratings figures along with the digital."
Topics:
Advertiser
,
Advertising
,
Alan Wurtzel
,
Comscore
,
Digital Ratings
,
Laptop
,
Measurement
,
Metrics
,
Mobile
,
NBC
,
NBCUniversal
,
Networks
,
Nielsen
,
PC
,
Press Tour
,
Ratings
,
Serge Matta
,
Smartphone
,
Streaming
,
Tablet
,
Television
,
Television Critics Association
,
The Blacklist
,
TV Series
,
TV Show
,
Video