A comScore study conducted in December 2016 revealed that streaming services have exploded, with a total of 11 reaching one million or more homes in any given month. Put another way, of the 49 million U.S. households connected to Wi-Fi, at least 53 percent use at least one OTT service. Netflix still dominates, found in 75 percent of these Wi-Fi homes, but the real news is that it's got stronger competition than ever before. YouTube now reaches 53 percent of homes, Amazon is in 33 percent and Hulu is at 17 percent.
TechCrunch reports that the comScore report also found that, "subscribers are heavily engaged … watching over-the-top content an average of 19 days per month, for 2.2 hours per day," mainly during primetime hours. Although Netflix is No. 1 in terms of its reach, Dish's Sling TV is No. 1 in engagement, as viewers watch 47 hours per month. Viewers average 28 hours per month watching Netflix, in the No. 2 spot.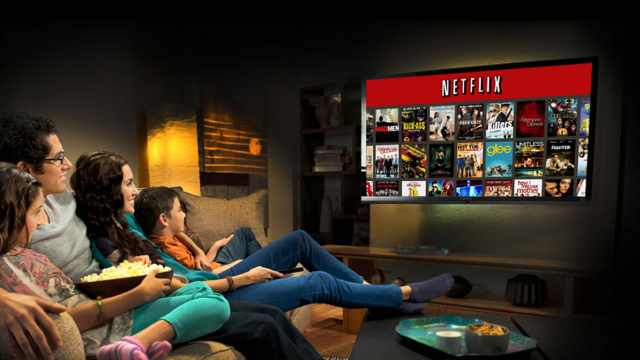 The study didn't state a reason for the disparity, but TechCrunch suggests, "it's likely because Sling offers an experience that essentially mimics cable television," which is appealing to those hesitant to cut the cord.
The report also states that the 25 percent of homes not watching Netflix may not be watching a direct competitor but instead watching Internet video. Thirty percent of YouTube and Twitch viewers and 17 percent of Hulu viewers do not watch Netflix on TV. On Amazon's increasingly popular Fire TV platform, most viewers stream Amazon content; Netflix is the top choice on other platforms, including Roku and game consoles.
Despite these numbers, comScore "argues that there's still room for growth," pointing out that, "around half of the U.S. Wi-Fi-connected households didn't engage with an over-the-top service in December 2016, which leads to a big opportunity for the various players." That means that, although Netflix is No. 1, it may not be able to hold onto that spot indefinitely.
Topics:
Amazon
,
Cable TV
,
Comscore
,
Cord Cutters
,
Dish
,
Fire TV
,
Game Consoles
,
Gaming
,
Hulu
,
Internet
,
Internet Video
,
Movies
,
Netflix
,
OTT
,
Primetime
,
Research
,
Roku
,
Sling TV
,
Streaming
,
Streaming Services
,
Study
,
Subscribers
,
Subscription
,
Television
,
TV Shows
,
Twitch
,
Video
,
Wi-Fi
,
YouTube