MGM Resorts International is getting into the e-sports business, converting a shuttered nightclub into a permanent venue for e-sports competitions beginning next year. It's not alone, as several U.S. casinos are turning to e-sports as a way to attract younger tourists and pump up growth. Downtown Grand in Las Vegas and Caesars in Atlantic City are two others that are opening up e-sports attractions. Other casinos on the Las Vegas strip are looking to restaurants and entertainment to jumpstart revenue growth.
The Wall Street Journal reports Caesars hosted Microsoft this month, which booked space at the casino for a three-day "Gears of War 4" contest drawing 340 spectators and 525 competitors. "It's a way to get exposure to this millennial demographic," said Caesars Entertainment executive Christian Stuart. MGM Resorts' Mandalay Bay Events Center hosted last year's "League of Legends Championship Series" that drew about 12,000 spectators.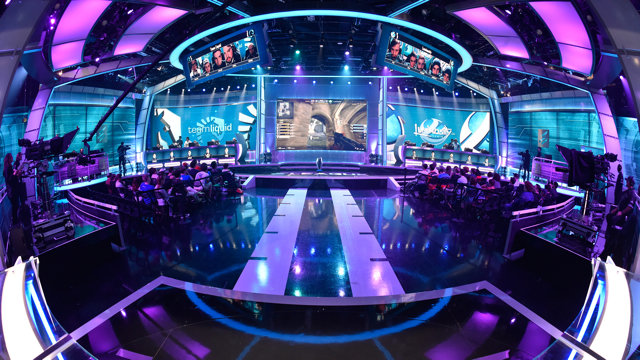 Casinos are acting in response to dampened revenue streams from traditional sources. According to data from the University of Nevada Las Vegas, whereas U.S. gambling revenue rose 38 percent from 2001 to 2007, since then growth has been a measly 8 percent. The data also revealed that, in 2016, 34 percent of casino revenue on the Las Vegas Strip came from gambling, versus 41 percent in 2007. E-sports is likely to attract a younger demographic since, says research firm Newzoo BV, "the average e-sports fan is between 21 and 35 years old."
"This is really about creating another amenity on the property," said Luxor general manager Nik Rytterstrom.
The growing popularity of e-sports is undeniable. Newzoo reports that viewership has doubled between 2012 and 2017, with "about 191 million people worldwide … expected to watch an e-sports contest in person or online at least once a month in 2017," and a predicted viewership of 286 million by 2020.
"I don't know of any new casino property that caters to a wide audience that isn't going to do this," said Downtown Grand chairman Seth Schorr. The venue, owned by CIM Group, started hosting twice-weekly e-sports tournaments in 2015 and turned a few hotel rooms into rooms for e-sports teams, with bunk beds and USB ports.
Topics:
Atlantic City
,
Caesars
,
Casino
,
Christian Stuart
,
CIM Group
,
Downtown Grand
,
eSports
,
Gambling
,
Game Tournament
,
Gaming
,
Gears of War 4
,
Las Vegas
,
League of Legends
,
Luxor
,
Mandalay Bay
,
MGM Resorts
,
Microsoft
,
Newzoo
,
Nik Rytterstrom
,
Seth Schorr
,
Tournament
,
University of Nevada Las Vegas
,
USB