Social photo- and video-sharing site Instagram has signed its first major advertising deal with an agency. Instagram is launching a paid ad program with Omnicom Media Group, which agreed to a year-long commitment of up to $100 million that will deliver ads from brands tied to Omnicom's media and creative agencies. Instagram, which launched in October 2010, was acquired by Facebook in 2012. Today, Instagram says its 150 million active users upload 55 million photos daily.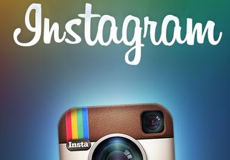 "An ad in a user's stream will be controlled so that it stays present for an extended period of time — longer than a day, according to one executive — even if the user logs in or out," reports Advertising Age. "The ads, which could come in the form of static images or videos, are meant to be consistent with the quality of the content on Instagram. So rather than pumping out loads of content and buying and serving ads programmatically, buys will be manual and selective."
Reports vary on the exact dollar amount of the deal. While Advertising Age suggests the deal is worth up to $100 million, Bloomberg says the deal is valued at about $50 million.
Instagram has been testing a paid advertising model since late last year with brands including Ben & Jerry's, General Electric, Levi's and Lexus. "The only targeting parameters in play were age and gender, information that was gathered from Instagram users' Facebook profiles," notes the article. "Some of the ads garnered hundreds of thousands of likes and an influx of new followers for the brands."
"This doesn't change our advertising strategy moving forward — people will continue to see a limited number of beautiful, high-quality photos and videos from select brands who already have a strong presence on Instagram," said Jim Squires, director of market operations for Instagram. "Our teams are going to work hand in hand to develop and execute campaigns that provide people with amazing imagery. This is an exciting new chapter and we're looking forward to the great creative content that comes out of this partnership."
In a related story, Jenna Wortham of The New York Times explains that Instagram is becoming more than Facebook's photo-sharing app, as users are now turning to the site as "a modern-day bazaar" for shopping.
"Instagram isn't designed to be an e-commerce site, and that's part of its appeal to me," writes Wortham. "Internet giants like Amazon.com have finely calibrated algorithms that suggest items and services before I even think of them, and they are very useful. But there is something undeniably charming about flicking through photographs that are carefully curated and personally posted by some Instagram sellers, who regularly offer one-of-a-kind treasures."
The article cites interesting examples of buyers and sellers who are increasingly turning to Instagram.
Topics:
Ads
,
Advertisers
,
Advertising
,
Age
,
Agency
,
Amazon
,
App
,
Bazaar
,
Ben & Jerry's
,
Brand
,
Campaign
,
Deal
,
E-Commerce
,
Facebook
,
Follow
,
GE
,
Gender
,
General Electric
,
Image
,
Instagram
,
Levi's
,
Lexus
,
Like
,
Marketing
,
Mobile
,
Model
,
Omnicom
,
Phone
,
Photo
,
Profile
,
Share
,
Sharing
,
Shop
,
Shopping
,
Smartphone
,
Social
,
Squires
,
Strategy
,
Stream
,
Tablet
,
Target
,
Test
,
Trend
,
Video
,
Wortham