Facebook's net income almost tripled to $1.5 billion and monthly active users hit a record 1.65 billion. But the metric that matters is that users spend an average of 50 minutes a day on Facebook, Instagram and Messenger platforms, up from 40 minutes in 2014. That's the equivalent of one-sixteenth of most peoples' waking time, and more time than on any other leisure activity than anything but TV and movies. Facebook, of course, would like people to spend even longer on its sites and that's behind its latest improvements to News Feed. However, the company is also facing a lawsuit regarding its photo tagging feature and biometric data.
The New York Times reports that Facebook is tailoring News Feed "more precisely to the needs and interests of its users, based on how long people spend reading particular posts." The reason for trying to grow users' time on Facebook, says NYT, is that "time has become the holy grail of digital media," as the "best measurement of engagement" as well as a way to figure out what users like and want.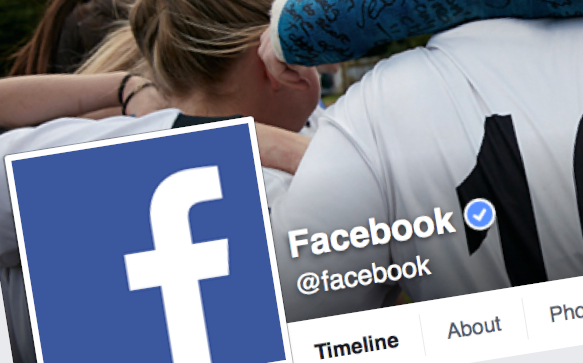 That translates to more ads and more revenue. In fact, Facebook's ad revenue increased 52 percent last quarter, to $5.4 billion.
Facebook's rivals don't even come close: according to comScore, users spend an average of 17 minutes a day on YouTube, nine minutes on all of Yahoo's sites, two minutes on LinkedIn and only one minute on Twitter. ComScore executive Andrew Lipsman also reports that, despite the rumors, millennials aren't fleeing Facebook, but "spend more time on Facebook by a wide margin."
How much time will users spend on Facebook? "I don't feel there's any upper limit," said Evercore analyst/managing director Ken Sena. "Everybody wants to be the platform that's on all day, kind of like some people used to have their television on all the time."
Not all is going smoothly at Facebook, reports Bloomberg. Users opposed to the facial scanning technology, introduced in 2010, for Facebook's photo-tagging feature filed a lawsuit claiming that the company has "secretly amassed the world's largest privately held database of consumer biometric data."
Facebook attempted to have the lawsuit thrown out of court, and lost. Forty-seven states, among them California, don't have laws regulating the use of biometrics and facial technology. So the lawsuit, which began as three lawsuits in Chicago that were consolidated and moved to San Francisco, claims Facebook's actions violate the 2008 Illinois Biometric Information Privacy Act, which allows companies to be sued for failing to get consent from consumers.
Facebook protests the lawsuit "runs afoul of its user agreement that requires disputes to be resolved under the laws of California, where it is based." Google has also been sued under the provisions of the same law. The ruling refusing to dismiss the case is a win for consumers, says World Privacy Forum executive director Pam Dixon, "because what that will say is that state law will be applicable in cases where a national company attempts to try cases in their own state without applying all states' laws."
Topics:
Ad Revenue
,
Advertising
,
Andrew Lipsman
,
Biometrics
,
California
,
Chicago
,
Comscore
,
Evercore
,
Facebook
,
Facial Recognition
,
Google
,
Illinois Biometric Information Privacy Act
,
Instagram
,
Ken Sena
,
Lawsuit
,
LinkedIn
,
Messenger
,
Millennials
,
Movies
,
News Feed
,
Pam Dixon
,
Photo Tagging
,
San Francisco
,
Social Media
,
Television
,
TV Shows
,
Twitter
,
Video
,
World Privacy Forum
,
Yahoo
,
YouTube