Apple plans to limit the ability of Facebook and other companies to target ads via its identifier for advertisers (IDFA) by giving iPhone users the option to block tracking when opening an app. Meant to protect users' privacy, the change was originally slated to be part of iOS 14, introduced last month. But Apple postponed the change until 2021 "to give developers time to make necessary changes." In response, Facebook chief revenue officer David Fischer stated that the change will "hurt developers and businesses the most."
CNBC reports Fischer stressed that the economic model based on targeted advertising "has been essential to help the Internet grow." He admitted that, although there is "angst and concern" about targeted ads, "this model is worth preserving" because it "makes content freely available." "The very tools that entrepreneurs, that businesses are relying on right now are being threatened," he said.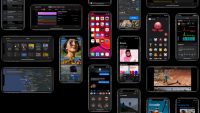 From Apple's point of view, the change buttresses users' privacy, a core feature it promotes as a reason to buy an iPhone. In light of "scandals with different companies including Facebook," consumers are "increasingly wary about their online privacy."
Fischer, defending Facebook's economic model, noted that Apple's business model of selling "luxury hardware or subscription services, mainly to consumers like us who are fortunate enough to have a lot of discretionary income in some of the world's wealthiest countries" is fine.
"But I don't think it's appropriate to then dictate that has to be other business models," he added. "And the one that we believe is so valuable, one that relies on advertising, in our case, personalized ads, to enable free products, enable businesses to launch and grow and thrive, we're going to defend that."
About a month ago, Instagram chief executive Adam Mosseri also stated that his company will "push back on the IDFA change" pointing out that Apple's change will be "problematic" for small businesses. Meanwhile, Apple is also in a "protracted legal battle" with Epic Games after the game publisher created a method to pay for in-game content without giving Apple its 30 percent commission. Apple removed it from its App Store and Epic filed suit.