According to one ESPN executive, sports television is in a position to take greater advantage of technology and "digital disruption" — benefiting not only advertisers, but viewers as well. From the invention of instant replay and new platforms for a social, interactive game-watching experience, sports have led the way for innovative options for viewers to tune in and for advertisers to get valuable airtime, making the most of their ad dollars.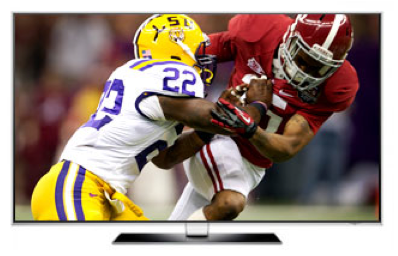 Ed Erhardt, ESPN's sales chief, writes in AdWeek, "disruption has always offered an opportunity to innovate," citing the Super Bowl as the best example of sports and technology working together.
"What was once the championship of American football is now a global event where advertising is the content and star, as anticipated as the game itself," Erhardt writes. "With the rise of digital and social activity around the advertising, the value of the creative continues to multiply."
He calls the evolution of the multiscreen, interactive, social experience of watching sports "the game around the game," and notes that these days, $4 million for an ad spot is a worthy investment for truly creative advertisers.
The key to making these new models work more consistently, Erhardt says, networks must stress accurate measurements to figure out where audiences are headed. At ESPN, he says, data isn't just about technology, but how it's applied. When it works right, digital disruption makes for enjoyable TV and greater value of ad dollars.
Erhardt writes, "When looking over the horizon, smart data paired with passionate brands and good, contextually relevant creative will win."
Topics:
Advertising
,
Adweek
,
Airtime
,
Audience
,
Broadcast
,
Creative
,
Data
,
Disney
,
Disruption
,
Ed Erhardt
,
ESPN
,
Executive
,
Game
,
Instant Replay
,
Interactive
,
Model
,
Multiscreen
,
Network
,
Social
,
Sports
,
Spot
,
Super Bowl
,
Technology
,
Television
,
TV
,
Viewers