Facebook, along with Intel, Broadcom and others, revealed the first steps toward developing an open switch that will rival Cisco's network hardware. The social networking site's Open Compute Project (OCP) was announced six months ago, and now it's making progress toward its goal by receiving switch specifications from its consortium members. The OCP plans to release a specification and reference box for an "open, OS-agnostic top-of-rack switch."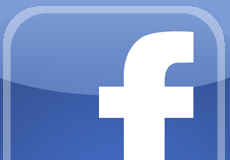 "The building of an open switch specification follows the Open Compute Project's work on reference designs for servers, motherboards, storage, racks, and interconnects," reports Ars Technica. Facebook uses these designs to buy hardware from manufacturers who build servers to Facebook's specifications instead of using more expensive hardware made by other companies.
Intel's contribution to the project is a specification for a "bare-metal, top-of-rack switch," Ars notes. "The specification describes a 48×4 10/40G switch [48 10 Gigabit Ethernet ports and four 40 Gig ports] including all necessary subsystems for switching, control CPU, peripherals, external interfaces, power, cooling, and mechanical enclosure," Intel said in its announcement.
Not wanting to be outdone, Cisco plans to offer its own open networking project, as well as an open set of APIs.
In a statement to Ars, Cisco wrote, "It's important to acknowledge that the largest Web-scale companies driving OCP have the skills, resources, and specialized traffic patterns that justify considering this approach carefully." But most IT departments, they say, don't want to take the added time and cost required to do it.
"We're finding that the majority of customers are looking for a turnkey solution that gives them the programmability and flexibility they want, with lower operating costs," Cisco said — which is what the company plans on delivering.
As for the OPC, its promised reference box does not yet have a release date.
Topics:
API
,
Ars Technica
,
Broadcom
,
Cisco
,
CPU
,
External
,
Facebook
,
Flexible
,
Hardware
,
Intel
,
interconnects
,
Interface
,
IT
,
Manufacturers
,
Motherboard
,
Network
,
Networking
,
OCP
,
Open Compute Project
,
Open Switch
,
Power
,
Programming
,
Rack
,
racks
,
reference box
,
Server
,
Social
,
Specifications
,
Storage
,
Switch
,
top-of-rack
,
Web