After determining that the broadcast rights to "Thursday Night Football" would be split between CBS and NBC, the National Football League is now deciding who will win the games' digital streaming rights. Although the NFL has been mum on which companies it's negotiating with, sources say that Apple, Amazon, Google and Verizon are vying for the rights, which could be sold to more than one distributor. Even if one outlet gets the digital rights, they won't be exclusive, since CBS, NBC and NFL already plan to stream the games.
Variety notes that, last October, Yahoo was the first digital outlet to exclusively live-stream an NFL game worldwide, drawing 15.2 million unique viewers to the October 25 Buffalo Bills-Jacksonville Jaguars game played in London. Yahoo, which is downsizing and contemplating a sale, is unlikely to even go after the rights currently in play. But the NFL is considering "potentially mixing in games played overseas," says one source to Variety.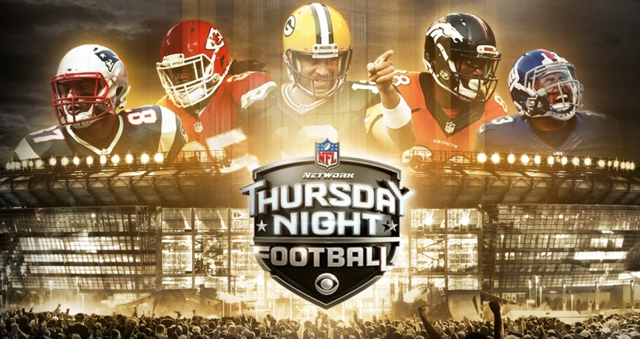 For the digital outlets competing for the rights to the games, exclusivity isn't so much the draw as simply the opportunity to live-stream the high-profile NFL games.
Apple is putting together an OTT offering, making the games attractive. For Verizon, which has an existing exclusive pact to live-stream games on mobile devices, the "Thursday Night Football" games would be ideal for its go90 platform, a free, ad-supported mobile video service. For Google, the games are appealing as more content on its newly launched YouTube Red, a $10/month service that also features music and some original content. Amazon, of course, could add the games to its $99-per-year Prime service.
Although none of the potential suitors for the "Thursday Night Games" would comment or respond for the article, the bigger looming question, suggests Variety, is how much they would be "willing to shell out for the privilege of getting on the NFL's roster."
Topics:
Amazon
,
Amazon Prime
,
Apple
,
Broadcast
,
Buffalo Bills
,
CBS
,
Football
,
go90
,
Google
,
Internet
,
Jacksonville Jaguars
,
Live Streaming
,
Live TV
,
London
,
Mobile
,
National Football League
,
NBC
,
NFL
,
OTT
,
Sports
,
Streaming
,
Streaming Rights
,
Television
,
Thursday Night Football
,
Verizon
,
Video
,
Yahoo
,
YouTube Red