Although CBS has yet to release official figures, the network claims yesterday's Super Bowl matchup between the Denver Broncos and Carolina Panthers drew a record number of viewers who streamed the game. NBC broke streaming records last year with 800,000 viewers per minute on average and about 1.3 million concurrent users. Eclipsing the previous year's numbers should come as no surprise since today's consumers are more comfortable with streaming, and CBS made the game easy to access for free via OTT devices including Apple TV, Roku and Xbox One.
The game could also be streamed via Google's Chromecast and Amazon Fire. No login credentials were required; fans could simply download a free app from CBS Sports or the NFL — or watch via CBSSports.com.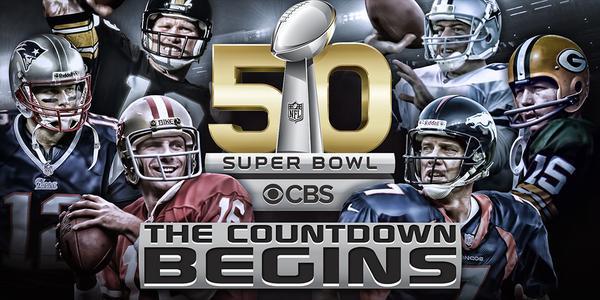 Jeffrey Gerttula, SVP of CBS Sports Digital, told The New York Times that Super Bowl 50 marked the second that CBS streamed for free, but it was the first that also streamed the commercials shown on TV.
"That the Super Bowl is so easily streamable should only accelerate the consumer revolt against big cable," suggests NYT. "The research firm eMarketer estimated that last year about five million American households that once paid for TV no longer did, up about 10.9 percent from the previous year. The firm estimated that by 2018, one in five American households will not subscribe to cable or satellite TV."
Overnight Nielsen ratings indicate that the game was the second-highest rated Super Bowl in history with a 49.0 rating (last year's game generated a 49.7 rating). Nielsen does not include out-of-home viewing (restaurants and bars, for example) or streaming numbers.
According to Peter Kafka of Re/code, the streaming of Denver's victory yesterday was not without problems. Some viewers experienced a glitch with the app on Apple TV, but it was reportedly fixed about 20 minutes into the game.
Once it was working, Kafka notes that he "streamed the game without incident, and the picture looked pretty darn good for the rest of the game."
"I never had to swap out of the app or reset my Apple TV box — things I often need to do even when I'm not streaming live sports."
Topics:
Amazon Fire
,
App
,
Apple TV
,
Broadcast
,
Cable
,
Carolina Panthers
,
CBS
,
CBS Sports
,
CBS Sports Digital
,
Chromecast
,
Denver Broncos
,
eMarketer
,
Football
,
Game Console
,
Google
,
Internet
,
Jeffrey Gerttula
,
Live TV
,
Microsoft
,
NBC
,
Network
,
NFL
,
Nielsen
,
OTT
,
Peter Kafka
,
Roku
,
Satellite
,
Sports
,
STB
,
Streaming
,
Subscription
,
Super Bowl
,
Television
,
Video
,
Xbox One