Social gaming company Zynga has acquired game and software developer NaturalMotion for $527 million — giving the company access to simulation technology that makes characters look and move naturally. Zynga hopes to improve its mobile games like "FarmVille," which currently feature more cartoon-like 2D characters. The same technology behind NaturalMotion was used in the "Lord of the Rings" movies, and Rockstar uses it for the "Grand Theft Auto" games.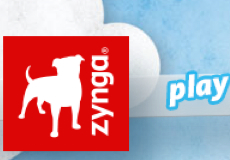 According to Technology Review, Zynga CEO Don Mattrick said in a statement that NaturalMotion's technology would help Zynga improve its mobile games.
NaturalMotion's CEO and cofounder Torsten Reil "argued that new simulation technology and the processing power of today's mobile devices make it possible to offer a new flavor of gaming with richer experiences and more engaging characters than the cartoon-style 2D games that Zynga is known for," the article says.
"This technology creates a really rich, believable experience," Reil said prior to joining Zynga. "There's always going to be room for 2D games that people want to play, but more and more mobile games are going to be based on rich 3D experiences."
Reil also predicted that the improvements to simulation technology and mobile devices would allow for more realistic interaction between characters. The code that controls a character programmed with NaturalMotion technology makes them respond in ways that depend on both gravity and their physique — meaning two characters might react to something differently.
"For example, the character might stumble and fall when failing to land a punch throws it off balance," notes Technology Review.
Last year, Apple demonstrated NaturalMotion's "Clumsy Ninja" game in its iPhone 5 announcement, and the technology has transitioned from being used primarily by TV and film companies to being used by studios developing console and PC games. Reil claims his mobile games' characters will be "as physically and emotionally convincing as those seen in Pixar movies," according to the article.
Topics:
2D
,
3D
,
Acquire
,
Acquisition
,
Animation
,
Apple
,
Business
,
Buy
,
Cartoon
,
CG
,
CGI
,
Character
,
Clumsy Ninja
,
Console
,
Deal
,
Develop
,
Developer
,
Device
,
FarmVille
,
Film
,
Game
,
Game
,
Gamer
,
Gaming
,
Grand Theft Auto
,
GTA
,
iPhone
,
Lord of the Rings
,
Mattrick
,
MIT
,
Mobile
,
Motion
,
Movie
,
naturalmotion
,
PC
,
Pixar
,
Purchase
,
Realistic
,
reil
,
Review
,
Rockstar
,
Simulation
,
Social
,
Studio
,
Technology
,
Television
,
TV
,
Zynga