For the eighth year in a row, YouTube launched its AdBlitz platform, a channel and separate website that displays Super Bowl television spots online before game day and allows viewers to vote for their favorite ads. This year, YouTube has unveiled a new feature: a real-time advertising tool, which enables advertisers to run ads across Google's platforms, timed to big moments during live events, such as a game-winning field goal. Currently in beta, the feature was already tested by a Marco Rubio Super PAC on debate night.
Comcast also plans on utilizing this real-time advertising capability during the Oscars next month, says Wired, which notes that the feature is something already offered by Twitter among others.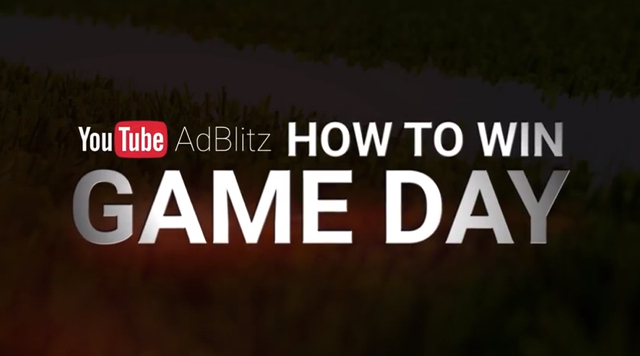 Google's managing director of agency sales Tara Walpert Levy notes how AdBlitz has grown "exponentially" in recent years. Viewers watched the equivalent of 1,600 years of Super Bowl ads last year, nearly 40 percent of which happened before game day. During the game, viewers watched another 300,000 hours of ads.
"This is a way for marketers to connect in a deeper way," said Levy, who reports that advertisers on AdBlitz generate on average four times more views than advertisers who aren't, and ads published online before Super Bowl Sunday garner 2.2 times more views than those published on game day.
Given that last year's Super Bowl was the most-watched broadcast in television history, YouTube is clearly still a supplement to traditional Super Bowl advertising, which Levy readily admits. But with the rise of the second screen — particularly mobile devices — in the days leading up to the game, and even during the game, "YouTube is showing advertisers just how much more they can get for their money by making YouTube part of their game day strategy."
Related:
Super Bowl TV Commercials Reign, Even in a Digital World, The Wall Street Journal, 1/25/16